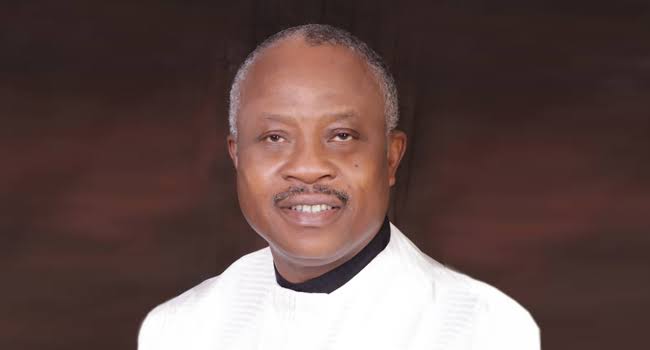 Chief Ikechi Emenike, the All Progressives Congress' (APC) Governorship Candidate in Abia, said Sunday that 19 law suits were instituted against him in the aftermath of the party primary election.
Emenike said this at Okoko Item in Bende Local Government Area, when he unveiled his Deputy Governorship Candidate, Mrs Gloria Akara.
Akara is a legal practitioner of 40 years standing and pastor with God's Heritage Ministry, Port Harcourt.
The APC standard bearer said that he had successfully disposed of 13 of the suits, leaving six pending.
"I am confident that by God's grace, the remaining suits would be disposed of like the others," he said.
He said that the party's choice of a female deputy governorship candidate was to demonstrate that "it does not only talk about gender equality but practices it".
He said that the emergence of a female deputy governor would help to end the era of "lootocracy" in governance in Abia.
According to him, Abia has not produced a female deputy governor, since the state was created in 1991.
The governorship hopeful said that he decided to pick his deputy from Ukwa to end many decades of the exclusion of the area from the central governance of Abia.
"It has always been my desire that Ukwa must be involved in the central executive governace," he said.
He said that it was regrettable that the area had only been used as cannon fodder during war time but abandoned in peace time.
Emenike further spoke on his ambition, saying: "Our quest for governorship was not per se human.
"It came from God, who promised that one day, the liberation of Abia will come.
"At this point in time, Abia's liberation is by the corner."
He said that his primary mission was to rescue the state and proceed to establish the building blocks for development.
Emenike admonished party leaderships at the ward, local and state government levels as well as the candidates to gird their loins for the enormous task ahead.
He said that all hands must be on deck to ensure victory for the party in the 2023 governorship election.
He expressed the hope that he would clinch the governorship position, saying, "If God says we will be governor and deputy governor, nobody can stop it."
READ ALSO: Agric Ministry Dismisses N18.9bn 'Bush Clearing' Claims
He said that the process of reconciling party members, who were aggrieved with the outcome of the party primaries, had begun.
"The primaries are over so we must come together to win the governorship in 2023.
"If we do not win, the punishment and sufferings in Abia will multiply," he said.
The governorship candidate further promised to evolve a programme that would help to carry everyone along, saying that "nobody would be left behind.
"This is the first time APC is producing a governorship candidate without the state government having a hand in it," he said.
Emenike said that he chose to hold the unveiling in Abia North, given that he and his deputy hail from Abia Central and Abia South, respectively.
In an acceptance speech, Akara thanked Emenike for finding her worthy to run with him for the 2023 poll.
"His hand of fellowship to Ukwa to produce the deputy governor for the first time in the history of Abia is a gesture that our people cannot thank him enough.
"I believe that the emergence of Emenike, a renowned economist, is the answer to our prayers.
"The fact that he is here to rescue Abia is answer to prayer because Abia people have cried to God to intervene in the affairs of the state.
"God has sent him as a messiah to turn things around," Akara said.
She expressed confidence that Emenike's electoral victory would bring prosperity in all fronts, including education, health, infrastructure, tourism, economy and security.
She said that as an oil-producing state and enjoying the status as an economic hub of the country, "Abia deserves more than it has got".
The News Agency of Nigeria (NAN) reports that the unveiling was witnessed by party chieftains and House of Assembly Candidates.
Also in attendance was Akara's husband, who is the Global President of the Ndoki people in Abia, Akwa Ibom and Rivers as well as the General Overseer of the ministry, Rev. Felix Akara. (NAN)