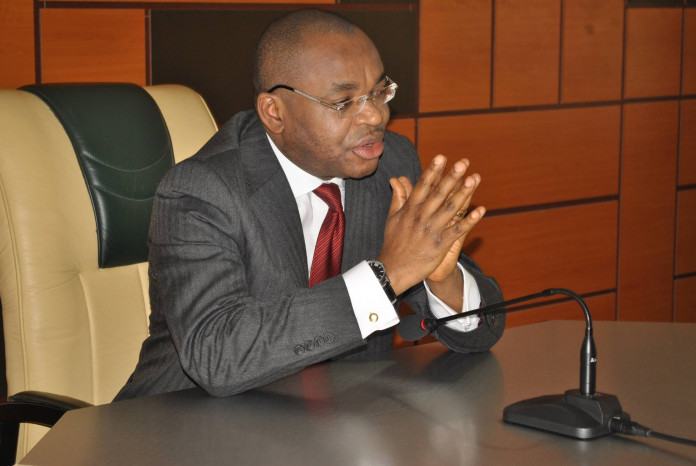 Akwa Ibom State government said it has spent over N3.3bn for the procurement of 30,000 metric tons of fertilizers to farmers this cropping season.
Government has heavily subsidized the input currently selling at N600 per bag to complement its drive towards all-year-round availability of affordable foods in the state.
Commissioner of Agriculture, Dr. Uduak Charles Udo-Inyang, said at a briefing on Thursday in his office that his ministry had already taken delivery of 10,000 metric tonnes.
Udo-Inyang however frowns at the seemingly low patronage on the fertilizers by Akwa Ibom farmers even when adequate awareness has been created by government.
He stated that despite the pessimistic attitude of Akwa Ibom farmers, there had been persistent pressure from farmers from neighbouring state who have indicated interest to buy from the state.
"This is a federal government fertilizer programme and most state governments don't have the input. The procedure is simple, come, pay and get the supply but our farmers are not coming to buy. Rather we have farmers who are pressurizing from other neighboring states to come and buy from us," he said.
The commissioner, however, threatened that he would have no option than to start selling to farmers from other states if Akwa Ibom farmers were not forthcoming.
He lauded the Governor's disposition towards the development of agriculture in order to boost food sufficiency in the state.
According to him government had acquired no fewer than 10 tractors to boost mechanized and commercial agriculture, assuring that "we are going to see a very robust planting next year."
The Commissioner blamed foods cartel and market unions for the hike in the prices of garri which now sells for N100 per cup in the state, assuring that government was working to break the clique.
"There is a clique that we are trying to get into their politics. They have formed themselves into a cabal and unions in every market; we are trying to understand their politics," he said.
He further stated that the agric reforms would also ensure that standard Akwa Ibom measurement for grains was put in place.
On the pest devastation of maize plant in the state, the Commissioner said the state was waiting for the Federal Government intervention, disclosing that it had concluded plans to distribute pesticides to the affected states.