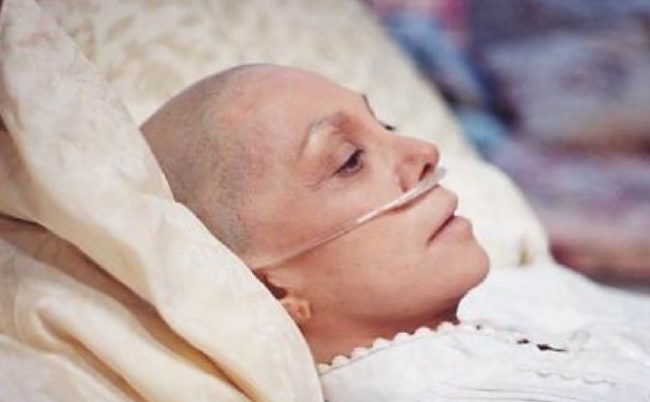 Some 9.6 million people will die of cancer in 2018, according to a report of the Global Cancer Statistics 2018 released on Wednesday by the International Agency for Research on Cancer (IARC).
IARC is part of the World Health Organisation (WHO).
The number of people around the world, who have it is growing rapidly, with 18.1 million new cases, the report said.
Cancers of lung, female breast, and colorectum are the top three cancers in terms of incidence, and are ranked within the top five in terms of mortality.
The three cancers are together responsible for one third of the cancer incidence and mortality burden worldwide, a WHO report warned on Wednesday.
That means one in five men and one in six women worldwide develop cancer during their lifetime, and one in eight men and one in 11 women die from the disease.
READ ALSO: SPECIAL FEATURES: Behold Nigeria's weird food combinations
Worldwide, the total number of people, who are alive within five years of a cancer diagnosis, called the five-year prevalence, is estimated to be 43.8 million.
Together, these three types were responsible for one third of the cancer cases and mortality burden worldwide.
Lung cancer is the most commonly diagnosed cancer in men, accounting for 14.5 per cent of the total cases in men and 8.4 per cent in women, and the leading cause of cancer death in men.
It's also the leading cause of cancer death in women in 28 countries, with the highest incidence rates in women seen in North America, Northern and Western Europe, China, and Australia and New Zealand.
The increasing cancer burden globally is due to several factors, including population growth and ageing as well as the changing prevalence of certain causes of it linked to social and economic development, the report concludes.
This is particularly true in rapidly growing economies, where a shift is observed from cancers related to poverty and infections to cancers associated with lifestyles more typical of industrialised countries.