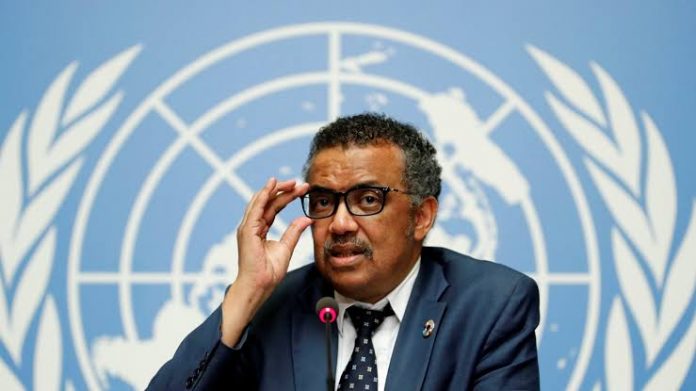 The World Health Organization (WHO) says more than 500 million people are estimated to develop heart diseases, obesity, diabetes or other non-communicable diseases because of physical inactivity between 2020 and 2030.
WHO's Director-General, Dr. Tedros Ghebreyesus, said this in a report that highlighted the high cost of physical inactivity in its first-ever global report released on Thursday.
"It will cost some 27 billion dollars annually, if governments do not take urgent action to encourage more physical activity among their populations," he said.
According to him, the global status report on physical activity 2022, measures the extent to which governments are implementing recommendations to increase physical activity across all ages and abilities.
He said data from 194 countries showed that overall progress was slow and that countries needed to accelerate the development and implementation of policies to increase levels of physical activity.
Ghebreyesus said the policies would help to prevent diseases and reduce burden on already overwhelmed healthcare systems.
He said that less than 50 per cent of countries had national physical activity policies out of which less than 40 per cent are operational.
"Only 30 per cent of countries have national physical activity guidelines for all age groups.
"While nearly all countries report a system for monitoring physical activity in adults, 75 per cent of countries monitor physical activity among adolescents and less than 30 per cent monitor same in children less than five years.
"Only just over 40 per cent of countries have road design standards that make walking and cycling safer, Ghebreyesus noted.
READ ALSO: WAEC Launches Digital Certificate Platform To Check Fraud, Delays
He advocated for more countries to scale up implementation of policies to support people to be more active through walking, cycling, sports, and other physical activities.
The WHO boss said the benefits were huge; not only for the physical and mental health of individuals, but also for societies, environments and economies.
"We hope countries and partners will use this report to build more active, healthier, and fairer societies for all," he stressed.
According to him, the economic burden of physical inactivity is significant.
The cost of treating new cases of preventable non-communicable diseases will reach nearly 300 billion dollars by 2030; and around 27 billion dollars annually, he said.
"Whilst national policies to tackle non-communicable diseases and physical inactivity have increased in recent years, currently 28 per cent of policies are reported to be not funded or implemented.
"Considered a `best buy' for motivating populations to combat the diseases, the report showed that only about 50 per cent of countries ran a national communications campaign, or organised mass participation in physical activity events in the last two years.
"The COVID-19 pandemic has not only stalled these initiatives, but it also affected other policy implementation.
"It also widened inequities in access to and, opportunities for, engaging in physical activity for many communities," he stressed.
In her contribution, Ms Fiona Bull, Head of WHO's Physical Activity Unit said the global status report showed that much more needed to be done.
"One critical finding is the existence of significant gaps in global data to track progress on important policy actions.
"Such actions include the provision of public open space, provision of walking and cycling infrastructure, provision of sports and physical education in schools.
"The report also calls for weaknesses in some existing data to be addressed," Bull said. (NAN)