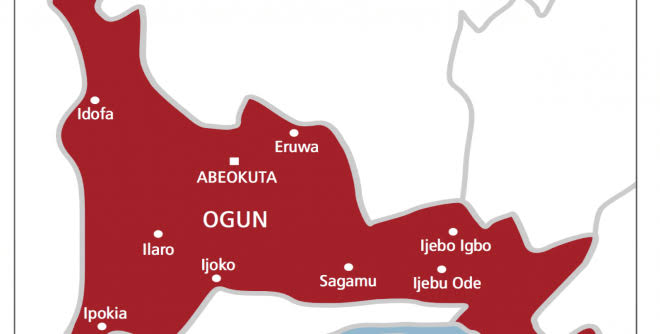 Four employees of a microfinance bank are in police net in Ogun over the murder of a debtor's wife at Ifo Local Government Area of the state.
Police spokesman, SP Abimbola Oyeyemi, stated at Ota, Ogun on Sunday that the suspects were arrested on May 10, over the death of the 50-year-old spouse of the debtor.
He explained that the suspects had gone to the residence of the debtor to demand payment of the debt but his spouse said he was not available.
They proceeded to confiscate and take away the couple's electronic gadgets but were resisted by the deceased.
In the ensuing scuffle, one of the suspects pushed the woman; she fell and became unconscious.
READ ALSO: Drugs: NDLEA Arrests 185 Suspects At Abuja, Kano Drug Joints
Oyeyemi added that she was rushed to a hospital where a doctor confirmed her dead on arrival.
The corpse was deposited at Ifo General Hospital's mortuary for autopsy, he stated.
"The daughter of the deceased lodged the report at Agbado Divisional Headquarters of the police and the four bank employees were subsequently arrested,'' he stated.
Commissioner of Police in the state, Mr Olanrewaju Oladimeji, ordered the immediate transfer of the suspects to the Homicide Section of the Criminal Investigation Department for further investigation.
Oladimeji warned loan agencies to stop taking laws into their hands to recover loans as anyone caught would be prosecuted, Oyeyemi stated. (NAN)