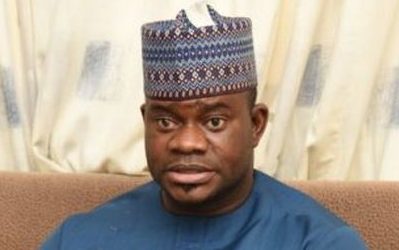 About 37 governorship aspirants on the platform of the All Progressives Congress, APC on Thursday expressed support for use of the indirect primary system to select its flag bearer for the November 16 governorship election in the state.
The National Working Committee, NWC, of the party had approved indirect primary for the state.
The group under the auspices of Coalition of Kogi APC Aspirants said they will beat the incumbent Governor, Yahaya Bello at the primary because they were confident they have control of the delegates.
Spokesman for the group, Edime Godwin Amade, posited that the group of 20 aspirants contesting the indirect mode of primary were working for the downfall of the party in the state, cautioning the National Working Committee not allow itself to be swayed by the group.
Amade noted that the fact that the state governor has built the party in the state does not mean that he would win the primary and pick the party ticket.
He stressed further that any thought that they will step down for Bello should be discountenanced.
According to him, they are already putting their resources together to collect the nomination form.