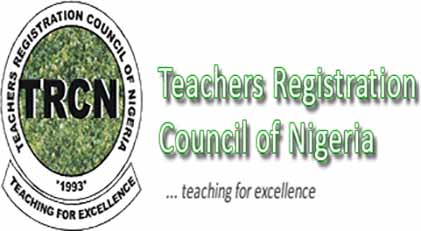 A total of 3,650 teachers, out 17,602, who sat for the annual Professional Qualifying Examination conducted by the Teachers Registration Council of Nigeria (TCRN) failed the examination.
The examination was the second in a series to be conducted by TRCN for 2020.
The Registrar and Chief Executive Officer of TRCN, Prof. Josiah Ajiboye, who disclosed this while briefing journalists in Abuja on Friday, noted that the number of successful candidates constituted 75.9 percent of those who sat for the examination, while 3,650 candidates who failed, made up 24.1 percent of those who participated in the qualifying exam.
Lamenting that Nigeria has about 2.2 million qualified teachers for its teeming pupils, Ajiboye, further explained that the testing of teachers in the basic education sector, was to ensure an improvement in the quality of learning and teaching.
He said the Council would soon release the number of quacks operating as teachers in the country.
READ ALSO: We Have Complied With FG Directive On Border Re-opening –NIS
Decrying the challenges of the teaching profession, the TRCN boss expressed delight at the announcement of a special salary package for teachers by the President.
He called on the National Assembly to intervene in amending relevant laws to allow the increase in years of service and retirement for teachers.
On the achievements of the TRCN, Ajiboye disclosed that the body mobilised over 60,000 teachers for various digital skills training in 2020 in collaboration with other relevant bodies.
The TRCN boss commended President Buhari, Minister of Education, Adamu Adamu and Minister of State, Emeka Nwajiuba, for their support to Nigerian teaching profession.