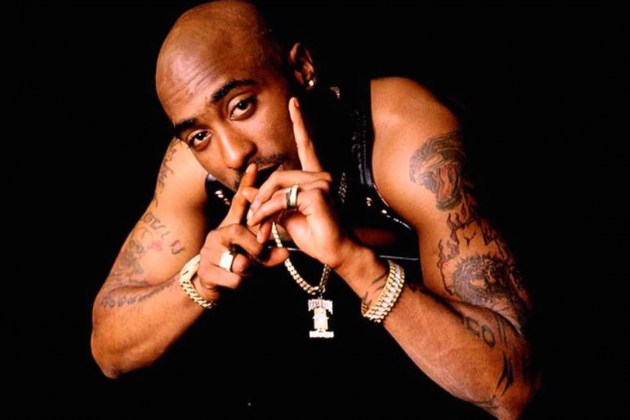 The San Fernando Valley home 2Pac rented after getting out of prison in 1995 is on the market. The residence—notable as the place 2Pac lived until his death in 1996—boasts a fascinating bit of music history on the property. A lyric from 2Pac and Outlawz' "Made N****z" is carved in stone, a feature the owner has left untouched.
"Outlawz, let no man separate what we create," the stone etching on the property reads. In "Made N****z," which didn't see an official release until 1997, the lyric would be altered slightly to "no man separate what we create."
The home spans 6,000 square feet and has six bedrooms. The current owner, TMZ said, has updated the property at a cost of roughly $1 million. Mark Herman and Eric Delgado's listing has the property going for $2.65 million. Prior to his death, 2Pac was reportedly in escrow to purchase the home outright. Later, one of those Limp Bizkit guys lived there.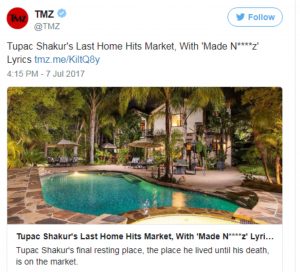 This year also saw the release of the 2Pac biopic All Eyez on Me, starring Demetrius Shipp Jr. Though the film performed well at the box office, many critics and audiences were less than keen on the film's depiction of 2Pac's life.
Weeks later, Kylie and Kendall Jenner were taken to task by 2Pac fans and the Notorious B.I.G.'s mother Voletta Wallace for emblazoning their faces atop images of the late icons on "vintage" T-shirts. The shirts have since been pulled.
Source: