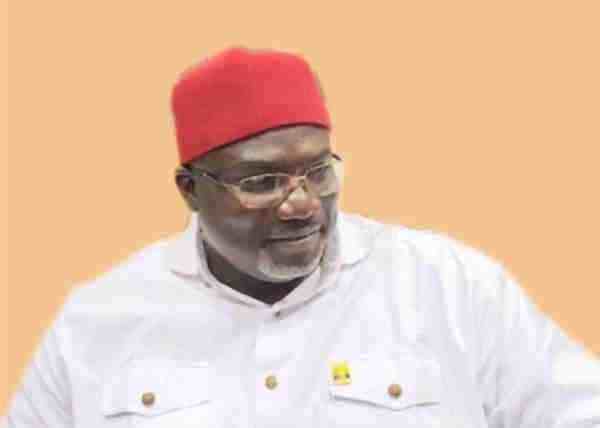 A chieftain of Peoples Democratic Party (PDP) and Director-General of Global Initiative for Good Governance, Mr. Emeka Kalu, has expressed surprise that South-East was left out in the distribution of the $22.7 billion loan recently approved for President Muhammadu Buhari by the Senate.
He lamented in an exclusive interview with The NEXT EDITION that the breakdown of the projects for which the loan was being targeted to achieve, showed that South-East region was totally excluded.
Kalu, Director-General (DG), Protocols, Peoples Democratic Party Youth Alliance (PDPYA), maintained that such obvious lapse was thoughtless and capable of further breaching the uncertain peace of the nation since the inception of Buhari administration.
He expressed dissatisfaction with the action which he said was caused by insensitivity and greed among those who formulate national policies, who he accused of sectionalism, tribalism and unreserved bigotry of the highest order.
Kalu stressed: "Gone are those days when we the patriotic citizens from the South-East just keep quiet over well articulated policies aimed at marginalising our region and expect that all will be well, it is a wrong and unsafe assumption by anyone.
"It is clear and incontrovertible reality that President Muhammadu Buhari had intentionally excluded South-East in the picture since the inception of his administration and we sucked it in and moved on because we know that power is transient. He cannot remain the president of Nigeria forever.
"We have been schemed out of almost every loans collected in the name of Nigeria, which we will be part of paying back, but systematically, every possible projects from roads to rail road development to industrialisation beside the already established plot of excluding the South-East in the entire structure of the nation, has continued to crawl at snail pace waiting for the next electioneering period.
READ ALSO: Nigeria Doomed If Opposition Candidate Can't Win Elections- Kalu
"From abandoned international airport to abandoned road projects to no rail projects and the nightmare called Second Niger Bridge, all have been set aside because there is a determined effort to undermine the region in terms of development, forcing the people to rely on self help to tag along.
"But, taking another loan on behalf of the entire nation and excluding South-East, again, is unacceptable to us and we are putting the world on notice that this is a clear message to the region that they do not belong to Nigeria and such action should be halted to avoid creating tension in already tensed nation like Nigeria. Enough is enough."
Kalu added: "If South-East, especially Ndigbo, still belong to Nigeria and if Buhari is not there to be the president of a particular region of Nigeria, there must be a fair distribution of our collective wealth because the loans in question are already part of our liability.
"We are outrightly rejecting the arrangement and demand it must be reviewed to include South-East region in the interest of one Nigeria. Forcing the Senators down from pointing these lacuna out from the bill will not shut the entire South-East up because it is our future that is being mortgaged when we are not even benefiting from its proceed.
"This is one wrong turn too far for the government of President Muhammadu Buhari that has already succeeded in dividing Nigeria along ethnic and religious lines.
"This singular action will only worsen the precarious state. I am calling of Buhari and his handlers to do the needful and save what is left of our dying unity."