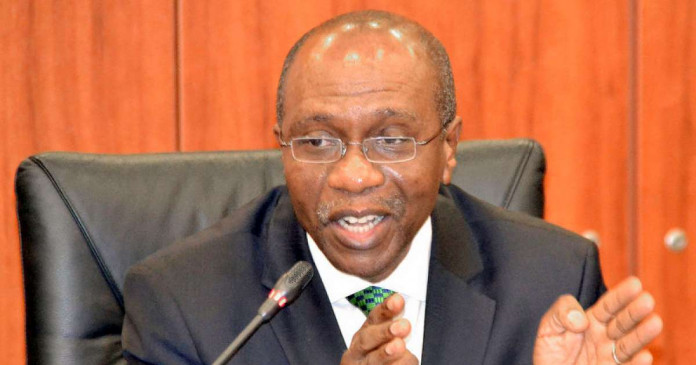 Following the commencement of live operations of the National Collateral Registry (NCR), in May 2016 and the accent to the Secured Transactions in Movable Assets Act, 2017 by Vice President Yemi Osinbajo, a total of 20,684 moveable assets valued at N392 billion have been registered.
The governor of the Central Bank of Nigeria (CBN), Godwin Emefiele, in the maiden edition of the NCR newsletter published yesterday said the registry which was borne of the desire to drive increased lending to micro, small and medium businesses in the country was already yielding positive results.
As at August 24, 2017, he said 136 financial institutions, 22 commercial banks, 106 microfinance banks, one non-bank financial institution, three merchant banks, three development finance institutions and one non-interest bank have registered 16,236 financing statements for 20,684 movable assets on the NCR platform valued at N392 billion.
The registry is expected to motivate banks to accept more moveable collateral with a 20 per cent year on year increase in banks' acceptance of moveable assets.
It is expected to cut back the land and real estate portion of the collateral base of banks to 53 per cent from 75 per cent and increasing the volume of moveable assets to 47 per cent from 27 per cent.
Commercial banks had the largest chunk of the registered financial statements with 11,287 valued at N381 billion, while the three development finance institutions in the country contributed 4,770 financial statements with a value of N10 billion.
The 106 microfinance institutions had registered 179 financial statements valued at N187 million as at the end of August 2017.
The CBN governor noted that the registry allows financial institutions, bank and non-bank, to register their priority interest in movable assets as collateral for loans.
According to him, it is an on-line, real time notice based registry that allows borrowers to prove their credit worthiness and potential lenders to assess their ranking priority in potential claims against particular collaterals.
The NCR is expected to increase access to credit with increase productive capacity and generate employment while increasing assets liquidity by 100 per cent, especially short-term assets such as accounts receivables. The Registry will also cut down the cost of verifying borrowers by 35 per cent and therefore reduce the cost of credit and non-performing loans.