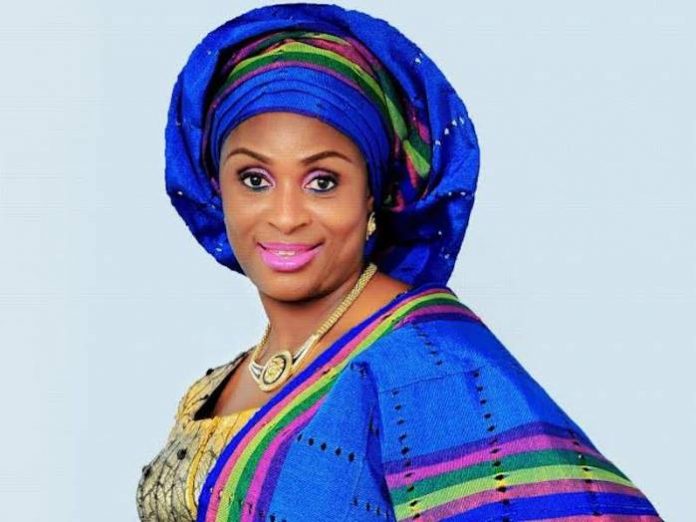 Ahead of the 2023 general elections, 2019 Senatorial candidate of the All Progressives Congress, (APC), Mrs Mimi Orubibi, has defected from her party to the Peoples Democratic Party, PDP.
Mimi, one of APC's heavyweights had come second next to Senator Gabriel Suswam, when she contested with over 30 men from other parties in the 2019 general elections to represent her people of Benue North East Senatorial District.
The former APC stalwart, on Saturday, August 7, 2021, led thousands of her supporters to defect to the PDP at a grand occasion held at Adikpo, the headquarters of Kwande Local Government Area of the state.
Speaking at the defection gournd, Governor Samuel Ortom, welcomed Mrs Mimi Adzape-Orubibi and the over 80,000 of her teeming supporters into the PDP.
Ortom said that due to the abysmal performance of the APC, the PDP was already waiting to welcome more defectors to her fold.
The governor who stated that the PDP will take over the mantle of leadership from the APC in 2023, said "The APC has performed abysmally in all sectors and the Benue people have no reason to pitch tent with the APC because the party failed to deliver democracy dividends to them.
READ ALSO: Allow Your Husbands To Suck Your Breasts, Nursing Sister Tells Pregnant Women
"The hope of Benue people lies only in our party, the PDP. The APC has brought the entire country form the top to the bottom and our party, the PDP has the capacity to take the State and country from the bottom to the top.
"We will not take the country from the top to the bottom like the APC. This is what the APC has done to our dear country," he said.
Earlier, Mrs Mimi Orubibi said that her major reason for dumping the APC was because it had failed to tackle insecurity in the country.
"Insecurity in our country is at its highest level during the APC led government and this has greatly hampered food production," she said.
She disclosed that they came to PDP to join forces with the well-meaning members of the party to build the country that had been ravaged by the APC led government.
The Senator representing Benue North East, Sen. Gabriel Suswam, assured Orubibi and her teeming supporters of equal opportunities in the party as according to him, the umbrella of the PDP is enough to accommodate all.