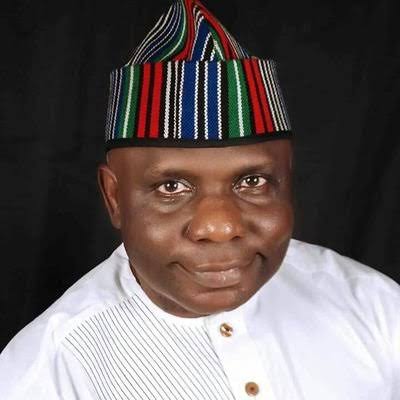 A governorship aspirant in Benue State, Prof. Dennis Ityavyar, has pledged to commercialize agriculture and make Benue an education hub if elected come 2023 elections.
Professor Ityavyar made this pledge while speaking with journalists at the Peoples Democratic Party (PDP), secretariat, Makurdi after meeting with the State working committee of the party.
The Next Edition reported that, Ityavyar, the immediate past Commissioner for Education, had resigned his appointment among four others last week to pursue his governorship ambition.
Ityavyar said that out of all the aspirants, he is the one with the wealth of experience to be Governor having served six years as Commissioner, head of the State Economic team as well as a development expert.
READ ALSO: Facebook, Instagram, WhatsApp Down Globally
The former commissioner who said he has a four-point agenda names security, agriculture, education and humans development with special attention on youth women and elderly.
He promised that he would explore and evolve other friendly laws that would engender harmonious relationship between farmers and Herders and maintained that he would sustain the security initiative of governor Ortom, especially, the prohibition of Open Grazing Law.
"I will make commercial agriculture the cornerstone of my administration. I will make the agricultural sector very robust and a springboard for aggressive development of the State. I will put Benue State on the world map in the area of agriculture.
"I have the exposure having travelled widely to America, China and other countries to make Benue an education destination. Mexico is a small nation but it has over 1000 universities. And no nation or state can develop if it's education sector is not strong.
"I will focus attention on women, youth and people with disabilities. I will be humane towards those with disabilities because they need to be shown love and kindness", Prof. Ityavyar said.