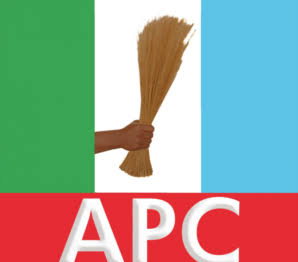 The All Progressive Congress (APC), Gubernatorial Aspirant in Benue State, Mr. Herman Hembe, has expressed his commitment to transform Benue State with all the God – given resources and potentials the state is blessed with if given opportunity to serve come 2023.
The member representing Konshisha/Vandeikya Federal Constituency in the National Assembly, stated this at Tse – Agberagba, in Konshisha local government area when he met with the Chairman of the Local Traditional Council, Mue Ter, Ter Ikyor 1 Jam Gbinde and other council of chiefs at his palace to inform them of his governorship ambition and seek their blessings.
Hembe, who described the prevailing challenges confronting Benue state as one that is surmountable said the cases will be a thing of the past if the right person is saddled with leadership of the state.
Hembe said he is passionate about Benue and has the vision with a clear cut agenda on how to drive development and revamp the socio-economic fortunes of the Benue people.
READ ALSO: Defence Minister Explains Delay In Declaring Bandits As Terrorists
While he called on the Benue people to join him to lift the state from its present shackles, Hembe said that the State, which ranks high in the poverty index level in the country with infrastructural deficit, near absence of industries, among many others, is backward due to mismanagement of resources by the present administration in the state.
He assured that if given the opportunity come 2023, Benue will be better for it.
He informed the traditional rulers of his ambition to contest the 2023 governorship race and solicited their prayers and royal blessings to enable him succeed.
The Mue Ter, Ter Ikyor 1 Jam Gbinde, Chairman Konahisha Local Government Traditional Council, on behalf of other chiefs, offered their prayers and blessings and urged him to go ahead as the ancestors are behind him.
Chief Una Akokor and Chief Thomas Urkular, in their separate remarks, described Hembe as a true son of the land saying his past good works in their communities will speak for him.