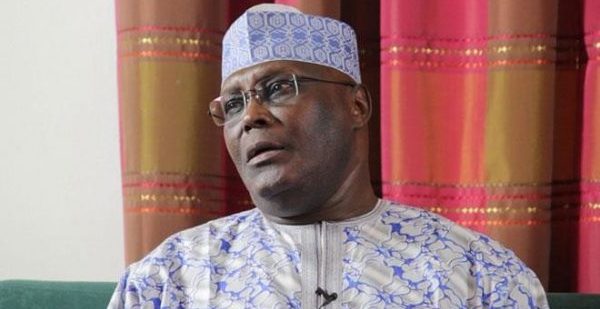 Former Vice President, Alhaji Atiku Abubakar, says it is critical for Peoples Democratic Party (PDP) members to be united and secure the trust of Nigerians ahead of 2019 elections.
He said this on Saturday in Abuja while addressing delegates and members of the party at its national convention.
Atiku returned to the PDP on November 24, few days after announcing his resignation from the All Progressives Congress (APC), citing lack of good relationship with the party`s leadership, among other issues for the decision.
"It is great to be home and I believe in one Nigeria where all our people have equal opportunities and share a common goal.
"This belief stirred me and other compatriots to form the PDP; I am proud to say that I have returned home to our party, a party that gave the country the first successful transition,'' he said.
The former vice president maintained that he had never abandoned the party`s principle, but had stayed through with it even while in the APC.
Read also: Atiku joins PDP
He said that he had always stood for constitutionalism and the enthronement of good governance in the country in the interest of all.
According to him, the APC which I was a member until recently, has not delivered on its campaign promises and has failed the country.
Atiku maintained that although the PDP had made some mistakes in the past, leading to the loss of the 2015 presidential election, it remained the best option for Nigerians.
"We made mistakes because we are human beings; we did not favour states that voted for us during election. The PDP is the party that will restructure and develop Nigeria,'' he assured.
He said that PDP members and leaders must work to earn the trust of Nigerians again ahead of 2019 election.
Atiku also said that if the PDP was stronger together, Nigerians would be stronger, adding that the party must be one that embodied the Nigerian vision.
He called on the delegates to elect leaders who understood the urgency of restructuring and devolution of power, among other things.
"Let the PDP get winning again so that we can get Nigeria working again,'' he stressed.
In his remarks, Deputy President of the Senate, Ike Eweremadu, assured Nigerians that the PDP would enthrone good governance if elected into power in 2019.