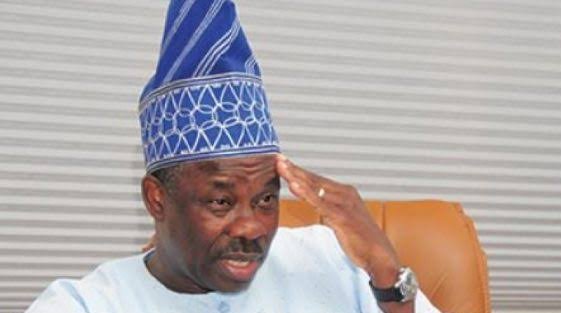 A group of serving Senior Special Assistants (SSA) and Senior Assistants (SA) in Ogun State on Friday insisted on Abiodun Akinlade, Governor Ibikunle Amosun's anointed candidate, as the All Progressives Congress (APC) gubernatorial candidate in the state.
They also insisted on the mandate of candidates elected for legislative houses during a primary held on October 2.
Otunba Sunday Abogunrin, the group's leader, who spoke at a press conference at the party's secretariat in Abeokuta, vowed to reject any attempt to undermine the outcome of the primaries which produced Akinlade and other candidates into legislative positions.
While pledging their unflinching support and loyalty to Amosun's cause, Abogunrin denied plan to dump the ruling party over the crisis, saying, "we are all members of the APC."
He said: "The forum is firmly behind our governor and duly elected APC governorship candidate of Ogun State, Adekunle Abdulkadir Akinlade.
"We also categorically state that we stand by the results of the primary election of the National Assembly and the State House of Assembly that was held on Tuesday October 2, 2018. This is a mandate that was freely given by the majority of party members in Ogun State.
READ ALSO: Special Interview : NCP Will Take Over FCT Administration – Makanjuola
"We condemn as well as reject any attempt by any person or group of persons to undermine the results of these primaries in any guise whatsoever."
It would be recalled that a parallel primaries of APC produced both Akinlade and Dapo Abiodun, but the National Working Committee (NWC) adopted the latter as its candidate.