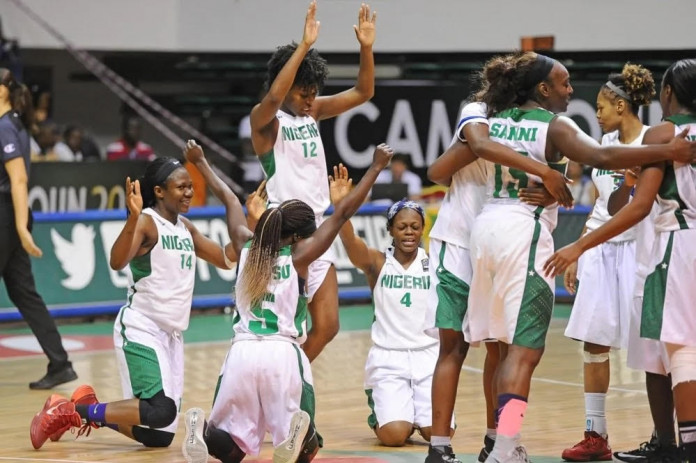 The Nigeria Basketball Federation, NBBF, technical committee has announced the appointment of Vincent James Samuel as the new head coach of the Women Senior National Team.
Samuel is replacing Scott Nnaji ahead of the 2017 FIBA Afrobasket tournament.
This was made known at the weekend following the release of 29 players invited to camp in Nigeria and United States of America ahead of the apex women's championship in Africa holding in Mali.
It would be recalled that Samuel led the team to a 68-64 victory at the 2004 Olympics over South Korea (the first ever victory by an African nation in an Olympic women's basketball contest).
According to a statement made available by the Secretary of the NBBF, Chimezie Asiegbu, members of the team are expected to report to camp on Monday.
While 17 of them are foreign based, 12 others are home based.
The foreign based players, according to the statement, would converge on Orlando, Florida while the home based alongside some of their foreign based counterparts such as Sarah Ogoke, Uju Ugoka and Adaora Elonu holidaying in Nigeria would converge on Lagos.
D'Tigress captain, Helen Ogunjimi, is expected to lead the Orlando camp.
With her are Ezinne Kalu, Promise Amukamara, Adaeze Alaeze, Ayoleka Sodade, Ndidi Madu, Cecilia Okoye, Aisha Mohammed, Patience Okpe, Sarah Imovbioh, Ugo Nwaigwe, Balogun Elizabeth, Joyce Ekworomadu and Evelyn Akhator.
In Lagos, Peter Ahmedu and Okworogu Ochuko who were newly named as part of the new technical crew will oversee the training.
Chioma Udeaja (First Bank), Nkechi Akashili (First Bank), Upe Atosu (First Bank) will compete with Akaraiwe Nkem (First Bank), Elawure Tina Odion – First Bank, Ukato Igere Magdalene – First Bank, Nwamaka Deborah Chidinma – First Bank, Ulabo Queen Roseline – Dolphins, Olaosebikan Tokunbo – Dolphins, Ume Nwamaka Gloria – Plateau Rocks, Okonkwo Grace – IGP Queens and Isaac Christiana – IGP Queens to book a ticket on the team to the tournament starting on the 18th of August in Bamako.