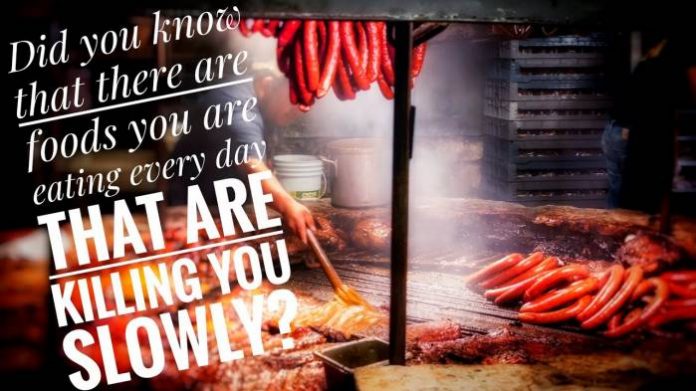 Did you know that there are foods you are eating every day that are killing you slowly?
Yesterday, we served you the first of the story with ten food items that are harmful to your health.
We serve you the second and last part of the story.
11. Alcohol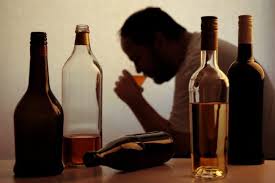 We're sorry to break this to you, and again, many will disagree, but alcohol has no health benefits. It's extremely high in calories, can cause dehydration, liver damage, weight gain, depression, and skin problems. Not to mention the bad decisions you make when under the influence. So, if you want to damage all your systems, from the brain to liver to skin, believe the marketing and drink alcohol daily. Otherwise, avoid it.
12. White Bread, Refined Flours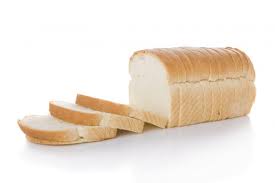 Grains are good, right? So bread must be good too? Well, not if it's white bread made from refined flours. White flour is stripped of all the nutritional fiber, minerals, and vitamins, and all you get is grain waste mixed with chemicals to achieve the nice white color. But behind it lies the risk of weight gain, thyroid damage, and organ damage. Go whole grain instead!
13. Dairy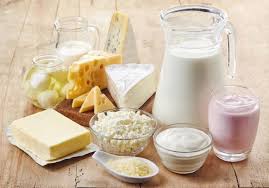 Yes, milk is the first food we eat when we're brought into this world. But a mother's milk is much different than a cow's mother's milk. In addition, as we age, we develop lactose intolerance. Dairy products are linked with low nutrient absorption, migraines, arthritis, cancer, allergies, and asthma. So again, forget about those clever marketing tricks. Switch to coconut milk or almond milk, it tastes great and it won't slowly kill you like cow milk.
14. Barbecued Meats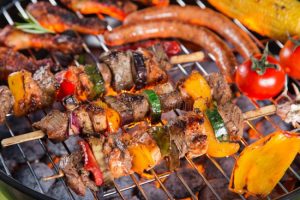 The smell of barbecue might be hard to resist, but please try. The chemicals that enter the meat during the process are associated with risk of pancreatic cancer and breast cancer. If you can't resist, try to limit the intake of barbecued meat and consider adding some rosemary to your hamburger to reduce the amount and number of carcinogens.
15. Energy Bars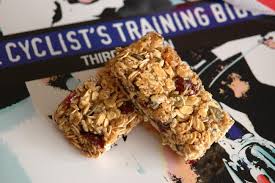 Energy bars might be necessary for athletes who need a quick burst of energy, but if that's not you, try to resist these tasty calorie bombs. Energy bars contain a lot of sugar (we talked about sugar before), high fructose corn syrup, preservatives, and can contain trans-fats. So this is basically candy that's full of calories, sugar, and artificial ingredients. In other words, it's a ticking time bomb.
16. Fast Food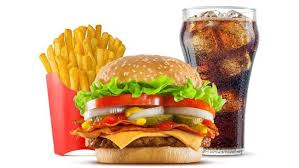 Sure, fast food tastes good, it's fairly inexpensive, and it's everywhere. But what makes it taste so good? It's the same things that are slowly killing you: trans-fats, sugar, salt, preservatives, additives, dyes, and other chemicals that enhance the looks and the taste of this food. Fast food can affect your risk of diabetes, cardiovascular disease, cancer, mood disorders, weight gain, metabolic disorders, etc. So at least try to cut down on fast food.
17. Wheat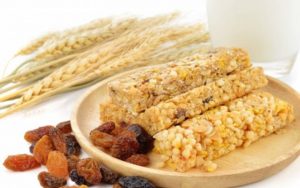 Wheat contains a carbohydrate that suddenly and greatly increases your blood sugar levels. This triggers high insulin production and weight gain. Over time, your pancreas will become overworked and you'll become insulin resistant, and then you can get diabetes. And high blood sugar levels trigger the production of compounds that speed up the aging process and give you wrinkled skin. So you'll age faster and be prone to diabetes, which in itself is a big issue.
18. Breakfast Cereals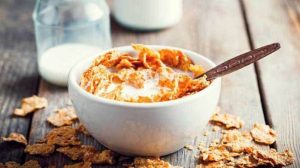 Again, we blame it on the marketing. Breakfast cereals aren't harmless as their happy cheerful colors and toys inside the box might suggest. They actually contain sugar, artificial coloring, preservatives, GMO products, and they're often stripped of the nutrients they had before processing. Try oatmeal with some fresh or dried fruit instead. It tastes great, and it's actually good for you.
19. Commercial Fruit Juices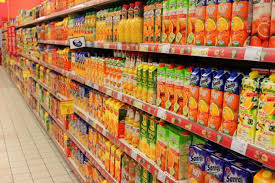 Don't believe the big flashy labels that say 100% fruit. Most of the time, the secret is in the fine print. Commercial fruit juice often contains added sugar, coloring, preservatives, and it can lose its nutrients during pasteurization. Your best bet is finding a trusted local juice bar or making your own fruit juice at home. We'd go for the latter. Have some fun and explore new tastes.
20. Salt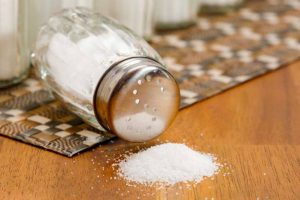 Salt plays a big role in regulating our blood pressure. If you eat too much salt, you'll have high blood pressure and increased risk of cardiovascular disease, which is among the leading causes of death in the world. So, don't cut out all salt as your body still needs it, just limit the amount and watch out for sodium levels in processed foods. Just 3.75 grams of sodium per day is a sufficient and safe amount. Anything above 6 grams poses a serious health risk.
Source: healthyandpretty.com