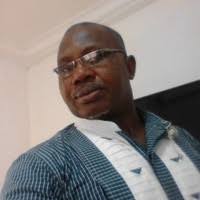 Donnie Chukwuemeka Ikpa, the Coal City lad who began as a Ball Boy remains a Flying Antelope in the United States where many of the stars of yore call home. He is a regular feature at the Rangers Annual Convention, an event that brings memories back to life.
Ikpa, a high profile IT and Business Consultant, took me down memory lane with details of players and matches that may not be found in conventional books. And he is humble enough to give credit to those who helped him up the ladder.
In a hearty chat, he said : " A lot of those Rangers players were really nice to us youngsters and wanted us to do well both in football and our studies. Some of the players would leave keys to their flats when they traveled for away games. Except for the original Rangers, I knew a lot of those players and followed them around before they became Rangers stars."
Ikpa relishes his childhood which saw him playing for the age group team, Enugu Greater Tomorrow. That was also the time he picked balls for the Flying Antelopes. Some of his team mates rose to play for Rangers and Green Eagles as well.
" I relish the time spent with my Enugu Greater Tomorrow team mates. Players like Benedict 'Surugede' Ugwu, who was our captain, Luis ' Commander' Igwilo, Christian 'C Pele' Ogbodo, Geoffrey ' Afia Mgbede' Madueke, Thomas 'Tempest' Metta and a host others", he told me.
I was all excitement as he gave minute details about some old Rangers folks. From pioneers like Emma Okala, Dominic 'Alhaji' Nwobodo, Nwabueze ' Bulldozer' Nwankwo to Second Generation hits, Dominic 'Hugo Harris' Ezeani, Christian 'Chairman' Chukwu, Godwin 'Pele' Ogbueze, Sam ' Achimota' Onyeaka and more.
"While Emma Okala wore an imposing and intimidating presence on the pitch, he is truly a gentle giant in person. Christian Chukwu is quiet on the outside but an unbelievable jokester when you really know him. Only insiders get that special treat.
" Dominic Nwobodo is a living dinosaur. He was doing football clinics before I knew what that meant. He would come to St. Michael's Primary School, Asata, Enugu in 1971, train both the Junior and Senior teams. After training, he would show us the intricacies of converting penalty kicks and show keepers what to look for. He was overseas for a good part of my Greater Tomorrow stint, so I didn't get to interact much with him."
Ikpa knows Ezeani and Ogbueze well enough. "When Dominic Ezeani left the Captain's band for Chukwu, and headed to Howard University, the collective question was 'Why'. He knew what he wanted and went for it. I met him at the inaugural Ex-Rangers Reunion in Maryland, USA,2014. Cool guy.
"Godwin Ogbueze was a Boy Wonder and media and fans' darling. He was one of those Academicals that didn't waste time going for further studies in the United States. I finally caught up with him at the 2015 Ex- Rangers Reunion in Atlanta. Awesome guy.
" Nwabueze Nwankwo was the closest to me in a different way. I remember running a few generic errands for him but we never connected. However, his advise or offhand comment that we should pay more attention to our school work resonates with me to this day."
On Onyeaka, Ikpa said : " Sam Onyeaka was surprised when I narrated some of the jokes that that took place on the team bus after practices. Only players knew those things. 'How come I didn't know you?', he asked. I was just a fly on the wall doing Ball Boy duties and enjoying senior jokes.
"Ignatius 'IG Budey' Ilechukwu lives very close to our house and would let me carry his kits to and from practices, which was a great honour."
Onyeaka joined Rangers from NCFC Enugu in 1973. One player who trained with the Furniture firm was Francis 'German Wall' Nwosu. He came from Lagos as an Academical who represented Nigeria in the Lagos '74 First Nigeria/Ghana Sports Festival.
According to Ikpa : " Before Francis Nwosu donned the Rangers white jersey, he was practicing with NCFC at the University of Nigeria Nsukka, Enugu Campus field. The mode of transportation was an open back construction vehicle, popularly called Tipper.
"There must have been several of those available to shuttle all the players to and from practices. I was fortunate to be neighbours with Robert 'Bobito Lopez' Nwachukwu, who played for NCFC, and always tagged along whenever they picked him up.
READ ALSO: Okonkwo Signs Youth Skills Development Agreement With Salesians
"Next stop was always Onitsha Street, German Wall's house. The guy at the 5 or 6 position was lethal and impenetrable. I am not even sure he actually played a single match for NCFC before Rangers snatched him away. His late younger brother, Emeka, was my classmate at National Grammar School, Nike."
To his childhood friend, Sir Benson Ejindu, better known as Ezeomeogo, Ikpa reserves very kind words. Ejindu, who is also based in the United States, is Life Patron of Ex- Enugu Rangers players worldwide.
"Thanks to my childhood friend, Sir Benson Ejindu for bringing me along with his journey on philanthropy. I call it Philanthropy without Borders because he doesn't care from where you come. We both love Nigerian football and Enugu Rangers."
Born at Artisan Quarters, Donnie Ikpa's family moved to Ogui, Enugu following his father's exit from the Railways.
"One of my classmates at National Secondary School, Nike, Arthur Ebunam, also played for Rangers and Nigeria. I worked at LM Ericsson and Hotel Presidential, Enugu before leaving for further studies in the United States in 1981.
"I lived in Oklahoma and Texas before making Georgia my home in 1987. I married my college sweetheart, Tina, in 1982 and we are blessed with two boys, Emeka DaShawn, Emenike Dezian and two grandchildren."
Ikpa holds degrees in Economics/Finance and Computer Science from Southeastern Oklahoma State University and Lamar University, Beaumont, Texas respectively.