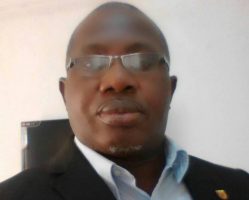 Tunde Adedara grew up on the Jos Plateau so playing in the hilly university town of Nsukka was no big deal. Facing a horde of Flying Antelopes, full of six Green Eagles who earlier in the year lifted the African Nations Cup appeared herculean.
Adedara was in goal for Standard of Jos in a Nigerian National League match against Enugu Rangers International. The Coal City team had skipper Christian Chukwu, legendary goalie Emma Okala, Aloy Atuegbu, Adokiye Amiesimaka, Sylvanus Okpala and Ifeanyi Onyedika, all African champions with the Eagles.
Rangers wore red eyes because they lost the first leg 1-0 in Jos. The second leg at the Enugu Stadium ended in a stalemate as scores stood at 1-1. The referee called off the match and the visitors saw it as a ploy to save Rangers from another embarrassing result.
So to Nsukka both teams went to settle it all. Standard also had an African champion in Okey Isima. He moved to Jos with team mates Arthur Ebunam and Humphrey Okechukwu. Isima spoke fluent Hausa having been born in Kano with nine other siblings. That day he gingered his team mates in Hausa.
Okechukwu who also spoke fluent Hausa had been poached from Alyufsalam Rocks Ilorin after Chimezie Ngadi's brace gave Rangers a 2-0 victory in the 1976 Challenge Cup grand finale. Ngadi was right there in the field against Standard.
Rangers fans were sure the Jos pretenders were going to be reduced to ball boys. Onyebuchi Abia, Shola Popo, Mohammed Acheampong, James Neto, Kola Abejide and Sola Popo were relatively unknown names.
The dark horses from Jos were managed by Bitrus Bewarang and James Peters. Game on, Ebunam found Ali who fired into the Rangers net. Then another goal came from Okechukwu. The Rangers defence of Chukwu, Paulinus Ezike, Mike Ochiagha and Amechi Igweobi fell flat.
Rangers fought back to a avoid double humiliation. Amiesimaka tried to adjudicate from the left flank, Abia defended stoutly. Chief Justice changed to the right, Popo was there waiting for him. Atuegbu could not break the barrier.
Adedara was their in goal for them. Chukwu in his usual manner, powered through the defence, the Plateau goalie stood firm like Standard Bank building. Ngadi watched for the wrong side of the keeper. Adedara refused to be beaten. His team ran away with a sweet 2-0 victory.
Adedara is still celebrating that outing. " It remains my most memorable match. We defeated Rangers 2-0 in Nsukka. They had Green Eagles players like Chairman Christian Chukwu, almighty Emmanuel Okala, Adokiye Amiesimaka, Block buster Aloysius Atuegbu and many other big names", he said.
" We had beaten them 1-0 in Jos a week earlier. It was double victory, having beaten them home and away," Adedara recalled.
Standard was the club of the Plateau State Newspapers Corporation, publishers of Standard. Also known as the 'Pen Power Boys', foundation players included Bewarang, Adedara, Isima, Ebunam, Abia, Popo, Acheamong, Abejide, Neto, Bernard Ogbe, Charles Nikaf and Charles Akente-Nti.
From Jos, the goalie joined Leventis United Ibadan. When the team was disbanded, Adedara went back to the North to team up with Ranch Bees Kaduna. It is remarkable that both teams missed the African Winners Cup. Leventis lost to Al Ahly of Egypt in the 1985 finals. Bees were beaten by Club Athletic Bizerte, Tunisia in the 1988 finals.
Adedara's continental tears were wiped in 1990 when he returned to Tunisia with BCC Lions Gboko to defeat Club Africain. In 1991, the Cement Boys lost the trophy to Power Dynamos of Zambia.
Adedara shared the post as second choice to Edward Ansah at Leventis. At Ranchers, he had Daniel Abdullahi to contend with just like Iorfan Addingi in Gboko. From BCC retirement followed. Today you can find him in Jos as Goalkeeper Trainer, Plateau United.
After facing Rangers' big names, Adedara also made it to the national team. " I was called twice but in ceremonial matches, in Liberia and India respectively", he said.
You cannot take Jos away from this Yoruba man. He claims the tin city as much as others before him like Layiwola Olagbemiro, Sule Kekere, Gabriel Babalola, Duro Atuma and Jide Dina.
" Yes, I found home in Jos because I was born and brought up in the town. I am from Owo in Ondo State. My parents had all their children in Jos and ever since I have taken the Plateau State capital as home."
While Isima and Okechukwu spoke Hausa to Adedara at the Akanu Ibiam Stadium, University of Nigeria, Nsukka, Atuegbu eaves dropped. Rangers was formed in 1970 with some players with Jos connection. Chukwuma Igweonu, Ken Abana and Nwabueze Nwankwo lived in Jos.
READ ALSO: Sexual Harassment: UNILAG Dismisses Two Lecturers Caught By BBC Undercover Reporter
After them came Godwin Ogbueze, Sam Onyeaka, Ogidi Ibeabuchi and Stanley Okoronkwo. In 1977, Kelechi Emeteole joined the Flying Antelopes briefly at the same time as Aloy Atuegbu and his brothers, Mathew and Fidelis.
Adedara was at St. Luke's Primary School, Jos. From there he crossed over to Government Technical College, Jos.
" I have grade one trade certificate and City and Guilds Intermediate certificate in Electrical Engineering."
His children are not into soccer and the man has no regrets. " For now non of my children is into professional football. My family is doing fine . I don't regret ever playing soccer," Adedara summed up.