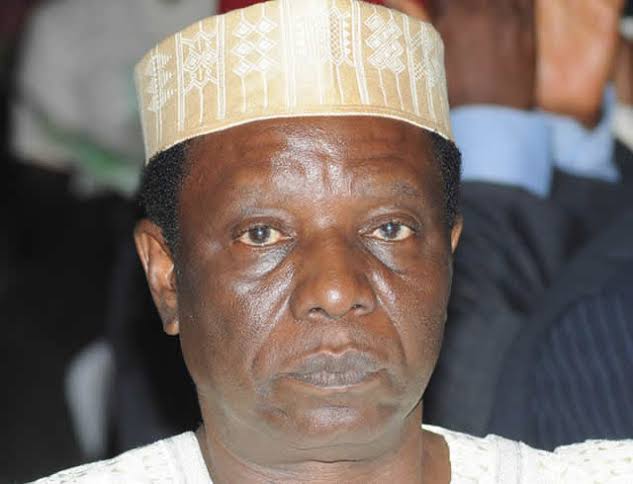 Oil-rich Akwa Ibom State South-south Nigeria has since 1999 had 3 remarkable governors: Obong Victor Attah (1999-2007), Godswill Akpabio (2007-2015) and Udom Emmanuel (2015-2023). The 3 governors have no doubt moved the state forward with several development projects. While Attah is generally seen as the great founding father of the state, Akpabio's flamboyance helped him to be accepted by many as the uncommon governor. The focus of Udom on the other hand was on fundamental things from which the ordinary man mostly benefitted, putting him forward as the governor that was destined to finish his race well. His greatest strength was the ability to avoid distractions by keeping his eyes firmly on the verdict of history. But with so much in the news about development strides in Akwa Ibom, I always had a desire to find out the push factor in the area
The opportunity arose some 6 months ago when the Nigerian Union of Journalists (NUJ) in Akwa Ibom state invited me to deliver the key note address at their annual press week celebration for the year. Although it was not my first visit to Uyo, it was certainly the most informative, as the journalists explained the several landmarks on our way from the airport to my hotel perhaps because they could easily perceive what would mostly meet my interest. As media professionals they told me more stories than I needed and the stories fully covered the gaps in my thoughts. Indeed, I was able to correctly imagine the next governor of the state among the many charismatic aspirants. Also clear to me during what looked like a guided tour was that although many of the developments that excited me were new, the current governor was a quiet achiever who did more work than publicity. From my many questions I got answers which hovered around the personal qualities of Udom Emmanuel, chartered accountant, banker and administrator.
At the event proper, I heard many more positive testimonies, the most exciting being the rather unusual but exceedingly cordial relationship between the media and Ini Emembong Essien the commissioner for information and strategy in the state. Everyone was anxious to confirm that Ememobong who acts quite often like a media professional was by training a legal practitioner. With Moses Ekpo a consummate journalist as the deputy governor it was not difficult to understand the friendly disposition of the Udom Emmanuel administration to the media. A cursory look at the frosty relationship between government and the media in the neighbouring states would effortlessly illuminate the point being made. Akwa Ibom state is not far from states where journalists are constantly harassed. In two other states for example, every media criticism ended up as treason in which the offenders are usually incarcerated without trial.
Whereas criticisms about family members of governors in such other areas were enough to arrest and detain not only journalists but also opposition politicians, the disposition of Udom Emmanuel was that those were distractions. This is not to say there were no negative reports published about the governor, his family members and other alleged beneficiaries of government projects. For example, there was one report which accused the governor and his family members of looting the multi-billion-naira state agric project. Udom's approach was for the government side to be explained with as much transparency as possible without allowing such to distract government's focus. Even when it came to pressures from his predecessor, Udom knew where to draw the line.
READ ALSO: Simi And Don Jazzy Voice Their Opinions On How Upcoming Artistes Use Social Media
Like many of his peers who were supported by their predecessors to get into office, Udom found out quite early that the overriding goal of his major helper was to turn him into a stooge – a trait that was quite inconsistent with his background and qualitative education. When former governor Akpabio defected to the All Progressives Congress leaving Udom Emmanuel in the PDP, it was generally believed that Akpabio might use his political clout to provoke the impeachment of Udom. But the latter remained steadfast and committed to his goal of making his mark. At the time, many political leaders including the former Senate President Bukola Saraki found it wise to pay solidarity visits to Uyo to stand by Udom while commending him for refusing to be distracted.
A major evidence that Udom Emmanuel greatly succeeded in his grand design to industrialize the state is eloquently told by the success story of Ibom Airline; an initiative of the governor as part of his premeditated determination to run the state with a commercial mindset. No better commendation could have been made than that of Obong Victor Attah first democratically elected governor of the state who described the airline as a monumental achievement for Akwa Ibom state and Africa in general. At the launching of the airline in February 2019, Attah recalled that in his days, he was harshly criticised for running government as a business and thanked Udom for prioritizing something that would ensure the state's economic viability. The governor's success went beyond his state as he emerged the best sub-nation governor with the best economic blue-print in Africa- a recognition which took into consideration Udom's achievements in the area of industrialization, human capacity and wealth creation.
Government projects for which Udom Emmanuel would long be remembered are the works he did in the rural areas. What he did was to create a model where projects are awarded to community indigenes through the state inter-ministerial direct labour coordinating committee. These works included newly constructed classroom blocks at Akpatong, Ikot Akpabin, Ikot Enua as well as solar-powered boreholes in schools, civic and health centres etc. The model made it attractive for the communities to claim ownership of the projects and ensure their sustenance. The governor also assigned relevant state commissioners to supervise and personally commission the projects. Other governors especially those assuming office in a few days away would need to emulate this because, it is the only way governance can be felt at the rural areas which lack developments. It also serves as appreciation for the rural dwellers who always massively voted at elections.
Udom must have been highly inspired by the kind words of his peers and other political leaders who saw him as an achiever. While inaugurating the 17.95km Anua-Mbak-Ishiet road, Bauchi state governor Bala Muhammed said "I can see that the people are positively touched by your midas touch because you have delivered what they craved for many years." On inter-state cooperation, governor Douye Diri of Bayelsa state commended Ibom airline for arranging to fly to Yenagoa while paying glowing tribute to his colleague Udom Emmanuel for creating the airline. In the area of collaborative federalism, Senate President Ahmad Lawan described Udom Emmanuel as a man of peace love and integrity who was more concerned about people than claims. At the commissioning of the Uyo-Ikot Ekpene road Lawan promised to help Udom get the federal government to reimburse him for the great job.
Udom Emmanuel always loved to serve as a peace maker, but as chairman of the presidential campaign council of his party, the Peoples Democratic Party, he was unable to bring peace to the leadership crisis which marred the 2023 general election campaigns. Evidence that he would have preferred peace showed on one occasion when he loudly stated that "I feel empty without Wike and others on PDP campaigns." The lesson is that peace makers can hardly achieve success when each side to a conflict has strong hardliners. But within Akwa Ibom, Udom finished strong by handing over to safe hands, but he has to pray hard for the hands to remain safe.
*Prof. Tonnie O. Iredia is former Director-General of Nigerian Television Authority (NTA)