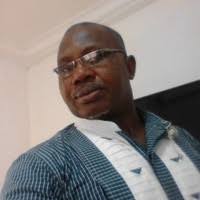 Shooting Stars were good enough for the elite African Cup for Champion Clubs (today's CAF Champions League) in 1977. As  reigning African Winners Cup champions and Nigerian League title holders, the road to the top was smooth. They chose not to go for the big one.
The Oluyole Warriors played big brother, handed over the top ticket to sister club, Water Corporation ( Asejire Babes) and went to defend the  African Winners Cup which was not as valued as the Champions League.
Unfortunately, Shooting lost their title to more seasoned continental fighters Enugu Rangers and water crashed out in the quarter finals to Hafia, Guinea, conquerors of Rangers in the 1975 Champions League finals and African champions in 1972 and 1975 respectively.
Rangers and Shooting were in prime position to win the two trophies in Africa in 1977. The Ibadan side retained their 1976 Winners Cup side. The Flying Antelopes injected fresh blood from the Christ the King College (CKC) Onitsha, world schools  champions.
Water Corporation got as far as the quarter finals in the Champions League and were sent packing by Hafia who went ahead to win the cup. The Guineans were not as good as the 1975 team and would have been beaten by Shooting.
The Hafia team that won the cup in 1977 had a very blunt attack. None of their players scored more than a goal all through the championship. Shooting still had Segun Odegbami and Moses Otolorin, who between them, scored 15 of the 16 goals recorded in the 1976 successful campaign.
The Asejire Babes did pull weight especially in their debut against Simba, Tanzania. After a barren outing at home, Water beat the Leopards 1-0 at away. And the Nigerians were the only ones who put four goals past Hafia. It ended 4-2 in Lagos before the eventual champions won 3-0 in Conakry.
Rangers had offered Shooting the golden opportunity to become African Winners Cup champions in 1976. The Coal City Boys were double champions in 1975 and chose to go for the Champions League in 1976. That paved way for the Oluyole Warriors who lost in the 1975 FA Cup grand finale to earn a second continental ticket.
Water were not as water tight as Shooting even if they finished behind their city rivals in the 1976 National League.
They had players who made waves. Captain Aina Salimon, keeper Rasaki Fadare, George Okolie, Anthony Edwards, Charles Kuranteng, Segun Fawunmi and Kayode Balogun were local heroes.
READ ALSO:Nigeria Loses US$8.9bn Annually To Violence Against Women, Child Marriage – UNICEF
Zakari John,  Sina Fagbemi, Yinusa Bolarinwa, Tunde Ojingolo, Thomas Bamigboye, Godwin Tialobi,  Emeka Onwuachi, Baba Ibrahim, Kunle Falana, Ali Zakari, Albert Adetutu, Martin Onwuachi,  Adebowale Jacobs, Sam Asaolu,  Femi Bilewemo, Sule Olaoye and goalie Ismaila Kukula were not in the class of Best Ogedegbe, Phillip Boamah, Kunle Awesu or Muda Lawal.
Shooting Stars never recovered from the lost opportunity of 1977. In 1978, they played again in the African Winners Cup but were a shadow of themselves. Their conquerors were another Guinean side, Horoya, in the Second Round.
The Asejire Babes fizzled out and would later disappear from the football map. Many of them found their way to Shooting Stars and never achieved  anything commendable in soccer.
To show that Hafia were not wonderful in 1977 even if they ended up as CAF Champions League winners, they ran away when asked to play Rangers in what would have been the first African Super Cup in 1978.
The Supreme Council for Sports in Africa (SCSA)  invited winners of the Africa Cup for Champion Clubs, 1977 and champions of the African Winners Cup, 1977 to Libreville to settle scores.
President Omar Bongo of Gabon donated a trophy. Rangers arrived. Hafia promised to make it. Africa waited. The Guineans chickened out. Rangers were given a  Gabonese Selected. The Nigerians triumphed 5-2.
Shooting were as good as Rangers in 1977 and good enough as African champions. However, they failed to look at the bigger picture and dashed Water their future.
That judgmental error is still haunting the Oluyole Warriors. They are the only Nigerian side to have won two different continental titles, the African Winners Cup and the CAF Cup. Shooting also have the WAFU Cup in their profile.
The big one, the CAF Champions League continues to elude them. Twice they got so close to the title, in 1984 and in 1996, twice they lost, to the same club, Zamalek.
Shooting Stars always come out with funny stories in the competition. In 1984, after beating Tonnere Kalara 4-0 in Ibadan, the Cameroonians cancelled all four goals in Yaounde.
It took penalty kicks to save the day, on a day Club legend, Chief Lekan Salami found himself in the loo and stayed put long after the match had been concluded. Tension. A search party had to be organised.
In 1984, it was Ogbein Fawole's own goal. And the team was disbanded by governor Oladayo Popoola in what became Odegbami's last game. Leading scorer, Felix Owolabi was on the bench, helpless.
Gabonese referee, Jean Fidel Diramba made sure Owoblow missed the game, no thanks to a second yellow card in the Cairo first leg against Zamalek.
The last time Shooting Stars played in the Champions League was 1999. And they finished last in their Group A that had Raja, Al Ahli and Hearts of Oak.
Their new main man, Governor Seyi Makinde must know this background. Shooting, under him have just come back to life. They are going for the Premier League title.
Fela sang, 'wateeer e no get enemy'. Perhaps Shooting should remind the Asejire Mermaid that the Oluyole Warriors are ready to return to Africa. Mr. Governor, Adamasingba will remain dry until another trophy lands in your territory.