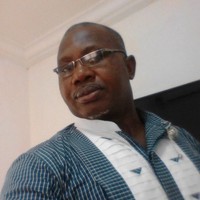 Coal City, full of Black Rocks turned red for Paul Okoku on a day his eyes were on a national silverware. It was in the grand finale of the 1981 Ramat Cup between Lagos and old Anambra State.
Okoku was in the Lagos team of future superstars. Tajudeen Disu, Chris Anigala, Raymond King, Alphonsus Akahon, Segun and Femi Olukanni, they were just too good.
Anambra, represented by Enugu Black Rocks, was also star studded with Charles Okonkwo, Christian Obi, Benedict Ugwu, Ikechukwu Ofoje, Kingsley Onye, Ejike Ekwueme, Ben Okaro and Joe Oha.
Anambra State governor, Jim Nwobodo, was at the Enugu Stadium to cheer the Black Rocks. He was bent on making Enugu the capital of Nigerian soccer. Rangers were doing well and went on to achieve a double in 1981.
Okoku was seen as the engine room of the Lagos team. Before he could settle down to show his stuff, the referee sent him away with a red card. The hosts had an easy 3-0 victory to win the Youth Sports Federation of Nigeria (YSFON) organised Ramat Cup.
Okoku told me the story recently, from his United States home, after my chat with right back Ekwueme who recognised him as an exceptional player.
"I was given a red card in the match he (Ekwueme) referenced, for a no-contact play to give them a chance to win as I was a thorn to their team," Okoku said.
Signs of things to come emerged when a beautiful goal by the Lagosians was disallowed by the referee. The home crowd went cold.
According to Okoku, "Our first goal in the first half was disallowed. Of course, Jim Nwobodo, the then governor, was in attendance so it was a must win at all costs. Anyway, thanks to Ejike for the resounding memories."
Enugu Black Rocks, by virtue of that victory, represented Nigeria in a Youth Tournament in Cardiff, Wales and returned with the Cup. However, a year later, Okoku, Anigala, King, Disu, Akahon and the Olukanni had become key members of the Flying Eagles squad that graced the Mexico 1983 FIFA World Youth Championships ( WYC ).
Onye and Obi were part of the Flying Eagles that won bronze at the USSR 1985 edition of the WYC. Okoku and Anigala also made the Green Eagles before Obi, Okonkwo and Ugwu.
Okoku really had something with red. In 1983, the Flying Eagles defeated the Junior Elephants of Cote D'Ivoire, full of Yousouf Fofana and Omah Ben Salah, to win the African Under 20 Cup, named after CAF president, Yidnakatchew Tessema.
The Ivorians wore green jerseys which clashed with the Nigerian colours. The referee asked the Flying Eagles to look for an alternative or face sanctions.
READ ALSO: Buhari Expresses Sadness Over Killing Of US Embassy Staff, Policemen, Others
"Yes, Nigeria wearing red jerseys for the first time in our History, as far as I know. I remain challenged, however. The Ivorians had jersey colours similar to Nigeria's and the referee insisted on us wearing either all green or nothing else," Okoku said.
"So our officials quickly went to a sports shop owned by one Mr. Olukanmi, at Ojuelegba and the only colour they had to satisfy the referee's instructions was red. And for the first few minutes, those who were not familiar with our players were cheering the Ivorians. President Shehu Shagari was confused as well."
Okoku won African Nations Cup silver with the Green Eagles in 1984. He was on his way to professional soccer at Wolves when a top ranking military officer stopped him at the Murtala Mohammed Airport. He later checked out to the United States to study at the Alabama A and M University.
The former international keeps tab on soccer veterans. In 2010, he initiated a move to bring them together. He called it Association of Nigerian ex – Internationals in Diaspora (ANED).
"We had the likes of Tony Igwe, Thompson Usiyan, Godwin Odiye, Francis Moniedafe (President ), Andrew Atuegbu, Christian Nwokocha, Obed Ariri, Femi Olukanni, Taju Disu, Ike Ofoje, Godwin Iwelumo, Fatai Atere, Emeka James, Nathaniel Ogedegbe, Hamilton Green, Totty O. Totty etc.", Okoku added.
He gave out more on Ogedegbe. "Nat played for St. Finbarr's College and won the Principal's Cup in 1977 alongside Henry Nwosu, Sam Owo, Joachim Aronu ( aka Gorimapa ). He also played for National Bank, Lagos, Flying Eagles and was invited to the Eagles camp on the way to Afcon victory in 1980.
"Nat captained Alabama A and M University, during my time there. He holds a degree in Mechanical Engineering and has a younger brother who is a medical doctor in New York. Among his mates in the first Flying Eagles team were Stephen Keshi, Sylvanus Okpala, Sam Igwenagu, Prince Afejuku, Henry Nwosu, Humphrey Edobor and co. Nat runs a soccer academy in Virginia."
The former Ball Boy is also giving back to the society. He owns the Paul Okoku Greater Tomorrow Children Foundation which is in its tenth year, "providing humanitarian assistance to children in communities in the United States and in the continent of Africa."
Okoku recently donated classroom equipment and other facilities to his old school, St. Paul's Primary School, Ebute Metta, Lagos.
He said: "We are campaigning for people to go back to their respective primary schools, to support them in kind and financially, if they have the means. We commend people for providing any kind of assistance to their secondary schools and universities but somehow the primary schools have been forgotten in the shuffle."
Ade Coker, first Nigerian to play for the US national team, Odiye, and Stephen Keshi attended St. Paul's.
"Keshi and I were friends from St. Paul's during our preteen age, way before attending St. Finbarr's. As a fact, we used to attend St. Finbarr's Literary parties from primary school together," Okoku summed up.