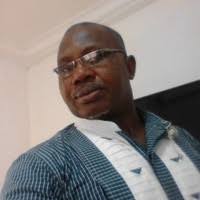 There is something you cannot take away from Nigerians. They know how to turn the tables overseas. On September 18, 2022, Ethan Chidiebere Nwaneri stepped out as the youngest to play in the English Premiership.
At exactly 15 years and 181 days, Nwaneri featured for Arsenal in the 3-0 defeat of Brentford. He replaced Fabio Vieira, thus dumping the record held by Harvey Elliot who was 16 years and 30 days in a 1991 game between Liverpool and Fulham.
Compatriot Nedum Onuoha was pleasantly surprised that the teenager was given that historic opening by the Gunners who were adopted by many West Africans because of Nwankwo Kanu.
Onuoha said on BBC Radio 5 Live : " It's crazy, what a pat on the back for him. What a moment to do it at his age and to know that you have to get your schoolwork done for Tuesday. Credit to him and to Arsenal for nurturing him."
Nwaneri hails from Okwudor in the Njaba area of Imo State. That is close to Nkwerre, the hometown of Obinna Nwaneri who captained Enyimba to a consecutive CAF Champions League triumph in 2004.
The Enyimba veteran won African Nations Cup bronze with the Super Eagles at Egypt 2006. He moved from Aba to Esperance Tunis before joining Swiss side, Scion.
Another Nwaneri, Adanna, played for the Super Falcons from 1993 to 2004 and won the Women's African Cup of Nations thrice, 1998, 2000 and 2002, respectively.
Adanna Gloria Nwaneri was part of the Falcons that qualified for the quarter finals of the FIFA Women's Championships, USA '99. Also in that famous team put together by Ismaila Mabo, were Florence Omagbemi, Nkiru Okosieme, Patience Avre and Mercy Akide.
The first time Nigeria shook Europe was in 1960. Jimmy Omagbemi, an invited athlete, beat European 100 metres champion, Armin Harry.
That race created confusion. Omagbemi won and also set a Championships record. The problem was how to credit a non European with the record. It was resolved to placate the Nigerian with victory but not the record.
Omagbemi, an Olympian, was the father- in – law of Olympic medalist Mary Onyali. She set an African record in the 200 metres in France,1989. Her husband, Victor Omagbemi was an African champion sprinter.
Daniel Amokachi shone with Belgian team, Club Brugge in 1992. He scored the first European Champions League goal. The match ended 1-0 against CSKA Moscow.
In 1993, Ugo Ehiogu captained England to European Under 19 Championships glory. It was most unusual for a black man to lead the English national squad. Ehiogu was popular with Aston Villa and Middlesbrough, respectively.
READ ALSO: PDP Crisis: I Can't Force Ayu To Resign, Atiku Replies Wike's Camp
The big one came through Emmanuel Olisadebe on July 20, 2000. He became a Pole in 24 hours, a task that was done by President Aleksandr Kwasniewski to enable the star play for Poland in the Korea/ Japan 2002 World Cup qualifiers.
Poland's last Mundial appearance was at Mexico '86. Olisadebe campaigned with Polonia Warszawa under coach Jerzy Angel. He moved on to Panathinaikos, Greece.
Angel was appointed coach of the Polish national team. President Kwasniewski had been Sports minister and knew about Olisadebe. The former Jasper United striker was wooed by the East Europeans.
Olisadebe was expecting attention from Super Eagles coach, Jo Bonfrere. He was snubbed. Poland became an alluring alternative.
Nigeria's loss was Poland's gain. In his debut against Rumania in August 2000, he scored. The goals harvest continued and at the end, Olisadebe's eight goals took the Poles to the World Cup. Bonfrere was sacked by Nigeria.
Nigerian athletes also made headlines overseas representing other countries. Daley Thompson, at 18, was the youngest to take part in the Decathlon event of the Montreal '76 Olympic Games.
He represented Great Britain and finished 18th. Daley had a Scottish mother and Nigerian father. Unfortunately, Nigeria boycotted the Games at the last minute due to concerns about apartheid.
In 1990, Kris Akabusi, running as a Briton erased David Hemery's 22- year- old record in the 400 metres Hurdles.
Francis Obikwelu was world Junior 100 metres and 200 metres champion in 1996, representing Nigeria. After the Sydney 2000 Olympics where he cropped injury, his country abandoned him.
Obikwelu switched nationality to Portugal and did what no Nigerian man could – win an Olympic 100 metres silver medal. He got it at the Athens 2004 Games.
Obikwelu achieved what was denied Omagbemi. He became European champion and was named European Athlete of the Year, 2006.
At the Sherbrooke 2003 IAAF World Junior Championships, Jessica Onyepunuka set a new record of 11.31 seconds in the 100 metres. She wore the colours of the United States.
Nigeria was not as lucky. The best was Josephine Onyia's fourth position in the 100 metres Hurdles. Queen Ogbemudia qualified for the 400 metres final but finished in the eighth position.
Back to soccer, Nwaneri has a long way to go. The English Premiership is tough for a 15-year – old. He needs to be tough to get going.
Who knows what tomorrow holds. Pele was just 17 when he debuted at the World Cup, Sweden '58. Norman Whiteside was a few weeks younger playing for North Ireland at España '82.
Born on March 21, 2007 Nwaneri may decide to play for Nigeria in future after representing England as a junior.
There are other teenage Nigerians plying their trade in England. Carney Chukwuemeka and Brian Fiabema, wear the blue of Chelsea. Tim Iroegbunam plays for Aston Villa.