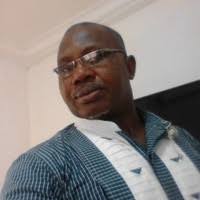 The women are on top in Nigeria relegating men to the background. It is an unprecedented reversal of roles which should take all males to the kitchen as the weaker sex.
This development reminds me of Small Doctor and his lyrics : ' If you no get money, hide your face.' While our male leaders are busy turning the nation to Golgotha with maladministration, the females are doing great globally.
We are still celebrating Tobi Amusan, the first Nigerian to become a world champion in Athletics. She won 100 metres gold in Eugene, Oregon breaking world and African records in the process.
From Eugene, Tobi hurdled to Birmingham. A Commonwealth record was achieved as well as two gold medals, in the 100 metres Hurdles and the 4×100 metres. She was at the Games as defending champion and left as two-time champion.
Nigeria hit a record 12 gold medals at the Commonwealth. All were won by women. Long Jumper, Ese Brume, like Tobi, defended her title successfully. The women won 4×100 metres gold for the very first time. For the first time, their country finished seventh, the best so far.
Let us leave sports out of this. The two most powerful Nigerians in the world are women. Dr. Ngozi Okonjo-Iweala is Director General World Trade Organisations ( WTO ).
Amina Jane Mohammed serves as Deputy Secretary General of the United Nations Organisation. She is from the North. At home, it is impossible for her to rise beyond the position of minister.
Okonjo – Iweala was not recognised as Coordinating minister of the Economy. Critics described her as an Agent of the West, bent on ruining the economy.
When she harped on saving for the rainy day, the Governor's Forum, made up of men, descended on her. All funds that should have been reserved were squandered. Today, Auntie Ngoo is up, the economy is dead.
Amina, born to a Fulani father and English mother, had to scale 'statism' hurdle as her confirmation as minister of Environment was about to begin. Some accounts claimed she was representing Kaduna. Others found her home in Gombe.
Our men were just not comfortable having exceptional women in their midst. And these mothers will not be asking for 10 percent or found frolicking in Dubai.
In sports, it is clear that women are the future of Nigeria. History does not deceive the fair minded.
Chioma Ajunwa remains the first Nigerian to win an Olympic gold medal. Before her, the best Nigerian men could do was silver. After her, the men won gold in soccer.
The Super Eagles have won the African Nations Cup thrice since their debut 59 years ago. This they achieved in 19 appearances. The men are so irregular in the World Cup and failed to qualify for Qatar 2022. Their best is not better than the second round.
The Super Falcons have been African champions 11 times since 1991. They have not missed any World Cup and got as far as the quarter finals in 1999.
Tobi is the first Nigerian World champion in Athletics. That is, as a Senior. Before her, the Juniors ruled the world.
The first were Tina Iheagwam who picked 100 metres gold and Falilat Ogunkoya, 200 metres champion. They did it at the IAAF World Junior Championships, Athens 1986.
My records show that six Nigerian girls became World Junior champions. The men boast of four.
Fatima Yusuf was 400 metres Golden girl at Plovdiv, 1990. At Budgoszcz 2008, Folashade Abugan did exactly the same. It was repeated by Bisi Afolabi at Lisboa 1992. Imaobong Nse Uko also did it at Nairobi 2021.
READ ALSO: NUPRC Sets New Paradigm In Acreage Management, Lease Administration
For the men, their gold rush began in 1990, four years after Iheagwam and Ogunkoya had enjoyed global headlines. Davidson Ezinwa won 100 metres gold in Plovdiv, Bulgaria.
Francis Obikwelu emerged as the first Nigerian to win a double. At Sydney 1996, he ran faster than the wind to win in the 100 and 200 metres respectively.
Deji Aliu became 100 metres champion at Lisboa, Portugal 1992. Udodi Onwuzuruike made it in the 200 metres at Nairobi 2021.
If Obikwelu won two gold medals in Australia, Imaobong bettered that record in Kenya with three. She won in the 400 metres, 4×400 Mixed Relay and the 4×400 Relay.
Imaobong's medals ensured that her country finished third overall with four gold, thanks to Onwuzuruike's 200 metres victory and three bronze medal. That remains Nigeria's best.
With all these accomplishments, it is a shame that women are still not recognised in Nigerian politics.
It is an absurdity that in the same country where Aba Women's riot jolted imperialism in 1929 and about two decades later, Mrs Funmilayo Ransome Kuti led Egba women to dethrone an Alake, women are not allowed visibility.
A country that has produced one female Chief Justice cannot boast of a female Governor. The Anambra example of Dame Virgy Etiaba does not stand because she went in through the back door.
Women have made the difference in Africa and beyond. Eileen Sirleaf Johnson of Liberia comes to mind. Today, there is Samia Hassan as Prime Minister of Tanzania. She is a muslim.
In Namibia, the Prime Minister is one revolutionary named Saara Kuugongelwa- Amadhila who had to go on exile as a 13- year- old.
Sandra Mason is the fire spitting Prime Minister of Barbados. She is black, bold and bubbly. In Honduras, Xiomara Castro is Prime Minister and as brave as Fidel, the Cuban.
New Zealanders are proud of their Prime Minister, Jacinda Arden. You will find Halimah Yacob in Singapore and Mette Frederiksen in Denmark.
Angela Merkel turned Germany to Europe's leading economy. Margaret Thatcher was the Iron Lady of Britain, under Queen Elizabeth the second.
In the past Zaria had a queen, Amina. There are so many Aminas in the North but some politicians will hide under the cover of religion to deny them begging chances.
Amina Mohammed is good enough for the Nigerian presidency in 2031. The men have failed us.
Tobi Amusan has shown that Nigeria belongs to women. Our men are better as cultists, bandits, herdsmen and kidnappers.