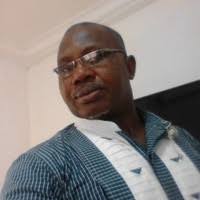 Green Eagles were good enough for a first African Nations Cup gold at Ethiopia 1976. It was their second time, after a disastrous debut in Ghana thirteen years earlier. From Group B, Dire Dawa, they left Addis Ababa with the bronze.
Ikechukwu Ezidinma was one of the four Enugu Rangers players that made the team. The others were Captain Christian Chukwu, Ogidi Ibeabuchi and Alex Nwosu. Conspicuously missing was goalkeeper Emmanuel Okala, one of Africa's best at the time.
Right full back, Patrick Ekeji, also stayed away. Okala had differences with the Nigeria Football Association. Joe Erico took his place while Zion Ogunfeyimi stood in as reserve. Ekeji was frustrated by some of his lectures at the University of Nigeria, Nsukka who insisted that he had to be present in class or earn a resit.
Ezidinma was better on the left but with Sam Ojebode and Godwin Odiye very much around, coach Tiko Jelisavcic had to try the Flying Antelope elsewhere. He did not play in the 4-2 demolition of defending champions, Leopards of Congo Democratic Republic.
Against Sudan, Father Tiko pulled out Sani Mohammed from the right back in the 67th minute and introduced Ezidinma. The Eagles won 1-0. That was the only game they did not concede a goal. Sunny Oyarekhua had taken over from Thompson Usiyen in the 63rd.
Ezidinma started against Morocco and Nigeria looked good with the opening goal by Ojebode in the 50th minute. The Red Atlas Lions fought back. Father Tiko withdrew midfielder, Haruna Ilerika, for Idowu Otubusin, a defender. Ken Olayombo took Oyarekhua's place. It did not help. The North Africans won 3-1.
Chukwu did not play until the Final Round when he debuted against Guinea. Ezidinma was on the bench all through. Francis Okorie came in for Ojebode. It ended 1-1 when Papa Camara drew Sylli National level. The Guineans had many of the Hafia players who knew Okala so well. They were pleasantly surprised he did not play.
Morocco came again. Nigeria took the lead. It did not end well. Chukwu who took over the captain's band from his assistant, Aloysius Atuegbu helped as the Atlas Lions could not score more than twice. Referee Ndiaye of Senegal was blamed for the 2-1 loss in a match Ogidi debuted after Ilerika left. Otubusin took over from Kunle Awesu.
Nigeria's last match was against Egypt. Ezidinma was on the bench. The Pharoahs scored first, Eagles equalised. The Egyptians scored again, Nigeria responded and went ahead to win 3-2. Alex Nwosu saw action. Thompson Usiyan gave way to Olayombo.
At Ethiopia '76, all but one of the Green Eagles featured. Baba Otu Mohammed scored three goals. Muda Lawal, Usiyan and Ojebode, got two goals each. Kelechi Emeteole moved from defence to midfield. The odd man out was reserve keeper, Prince Zion.
Nigeria had a bunch of good strikers but goalkeeping was not solid. Morocco, Guinea and Nigeria scored a combined number of 33 goals with each team netting 11 times. However, the Eagles conceded 10 goals. Red Atlas Lions let in six and Guinea, seven goals.
When CAF released the Team of the Tournament list, Ilerika and Awesu made it. Baba Otu, with his three goals, was not selected. Tournament's leading scorer, Alioune Keita of Guinea, with four goals was also missing. His team mates Cherif Souleymane, Djibril Diarra and Petit Sorry were in.
Morocco had three players – keeper Mohammed Al – Hazaz, Mustafa Fetoui and Player of the Tournament, Ahmed Faras. Two Egyptians, Mustafa Younis and Farouk Gaafar were not ignored, as well as Ethiopia's Tilde.
Morocco left Addis with the Cup, Guinea finished with silver and Nigeria won bronze. To show that the Green Eagles were better with Okala and Ekeji, they picked a Montreal 1976 Olympics ticket at the expense of Morocco about two months later.
The first leg in Lagos ended 3-1. The Moroccans took their guests to Stade de Marchan, Tangier, for the return leg, won 1-0 and lost on 3-2 aggregate. The Red Atlas Lions were still hot, having won their first and second round matches, home and away, against Libya and Tunisia respectively. The Eagles lacked opponents as Mali and Cameroon withdrew.
Ezidinma relocated to the United States in 1978, same year Odiye and Awesu left. He lived in Reseda, California. Not much was heard of him, just like Awesu and Alex Nwosu. He got married to an American and they had a daughter. In 2010, he was in Nigeria. On April 10, he died in Port Harcourt and was buried a month later, on May 8, in Umuobiala, Isuikwuato, Abia State.
I did no know he was gone until I stumbled on his cousin, Nnamdi Ezidinma, a Port Harcourt based lawyer. I doubt if the the NFF is aware of his demise. The younger Ezidinma did everything to let me into the former Green Eagles defender world.
He was the first son and left behind four brothers and three sisters. Ejiogu lives in Benin City. Ndubuisi is based in Port Harcourt, I spoke with him. The other brothers are Adindu and Ochiabuto. One of the sisters, Chinweokwu has settled in the US. Ifeyinwa and Chinonyerem are in Nigeria. Their parents are late, mum departed after her son.
Ikechukwu Ezidinma was at Annunciation Secondary School ( Annunco), Isuikwuato, before the Civil War. He finished at Aba Trade Centre after the crisis. Before joining Rangers, the star played for Aba Textile Milla ( Abatex). His Alikpo family, Amaoji in Umuemoke – Umuobiala were proud of him.
Many members of that 1976 African Nations Cup team have transited. Coaches Tiko, Dan Anyiam, Godwin Etemike and Carl O' Dwyer are down there. Erico, Atuegbu, Ilerika, Ojebode, Usiyan, Muda, Awesu, Emeteole, Oyarekhua, Ogidi and Ezidinma, that is enough to form Dire Dawa Eagles, post humous. Emeteole also hailed from Umuobiala.