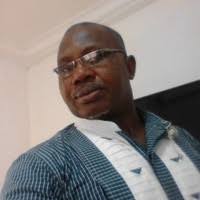 Dan Anyiam planned to create a standing Feeder team to boost the Green Eagles. The idea was about bringing the best young legs from the four Regions and camp them in Lagos. Chief Eddie Enwere was one of those selected from the Eastern Region.
Anyiam gave the team a name. The seniors were known as Green Eagles. The Junior Eagles became Federal Star Club. Enwere lived in Aba but was a student of National High School, Oguta owned by Chief H. P. Udom.
Enwere said: "I was in the team Dan Anyiam put up in 1965 in the bid to create Junior Eagles."
This got me thinking. I always felt the first set of Junior Eagles came in 1977 when players like Stephen Keshi, Sylvanus Okpala, Prince Afejukwu, Bright Omokaro, Humphrey Edobor, Franklin Howard, Sam Igwenagu and Sunday Nwokocha were called to camp.
The Federal Stars were different from the Academicals who could also break into Green Eagles team as School Boys International. Players like Johnny Egbuonu, Mike Nwokedi, Sam Garba Okoye, Peter Anieke, Muyiwa Oshode and Tony Igwe followed that course.
That same year, 1965, Garba Okoye led Nigerian Academicals to beat their Ghanaian counterparts, home and away, for the first time. It ended 1-0 in Accra and 2-1 in Lagos.
Among Enwere's Eastern Region contemporaries were Dominic Nwobodo, Chidi Amaugo, Felix Abii, Emma Alagoa and Egbuonu. Temple Benson was a good friend.
Anyiam captained Nigeria and was also the first Nigerian coach to be trained overseas. He became the first indigenous manager of the senior national team.
Anyiam began with Zik's Athletic Club ( ZAC) in Lagos but moved round other teams as a player. He knew the Eastern Region very well and after coaching Ikpeazu Redoubtables to the semifinals of the Challenge Cup in 1958, settled down in the East for a while.
Enwere lived in Aba. The Enyimba City produced good players even without winning the Challenge Cup until 2005. Kenneth Olayombo and his elder brother, Burniston, were born and bred in Aba.
Both played for Nigeria and remain the first from the same family to represent the country in the African Nations Cup. Burniston was at Ghana '63, Kenneth debuted at Ethiopia '76.
Anyiam kept eyes on Aba. He hailed from Nkwerre. There was his townsman, Mark Onyejiaka, well known for his skills. The Onyejiaka family was so popular.
While Mark played soccer, his sister, Gina, was a beauty queen. Their medical doctor cousin became even more popular in death. He was bombed by Egyptian pilots, flying Russian MiG jets for the Nigerian AirForce, during the Civil War.
Mark died in a car crash after the war. Gina made Dee Sam Mbakwe's cabinet when he was governor of Imo State. Another Onyejiaka, Willy was also part of that Executive Council.
Anyiam had seen Francis Obi Okoye ( Iron Gate) and Isaac Nnado play in the defence for Nigeria. The coach knew Reuben Onyejiaka ( not related to Mark), watched Ngwakwe and Ajasco tap the round leather.
Enwere coming from Aba as good defender impressed Anyiam. The invitee was also a good tennis player. Bone-Breaker was his nickname.
Unlike today, Enwere's invitation to camp spoke volumes. His allowance was clearly spelt out by H.O. Omokhaye, on behalf of the Secretary General of the Nigeria Football Association.
The letter, dated April 27, 1975 stated : " Cost of your transport to Lagos will be refunded at the rate of Id ( one penny) per mile and you will be entitled to an allowance of 5/- ( five shillings) a day from the day you leave your station."
That was when Nigeria worked. Chief Gabriel Akin Deko was Chairman, National Sports Commission of Nigeria. The same man was a minister in the Western Region and was found worthy by the United Nations as Director of the Food and Agriculture Organization (FAO).
The player arrived the 146 Ogunlana Drive Surulere NFA Hostel and the first shocker was when something fell off the training gear of a fellow invitee.
"Old boy, what's that?" Enwere sought to know. The response jolted him. "It's my thing, for protection. Don't you have yours?" In plain language the player came to camp fortified with juju.
READ ALSO: Bala Mohammed: Some PDP Members Working Against My Re-election
Then came the big bang. Enwere's elder brother, Joshua had graduated from the University of Ibadan with a degree in History. In those years, education mattered.
The senior Enwere shone with his friends Adiele Afigbo and Philip Igbafe, all graduates of History from the famous premier University.
He penned a missive to his footballer brother asking if that was all there was to his future.
"The letter changed everything. I decided to choose education over and above every other thing. That was how I abandoned national camp," Chief Enwere told me
The stinker sent the player thinking. He went straight to the hostel, packed his belongings and disappeared for good. Soccer eventually left him. Dad had earlier threatened to disown and sell him to slave merchants for dabbling into football.
After secondary education, he joined the Police as a constable. That was in March 1966. Training took place at the Southern Police College, Ikeja. Enwere shone in tennis and became friends with a senior officer, Mr. Fynecountry.
Crisis and war followed. The police constable ran back to Biafra to continue with police duties. War over, he rejoined the Nigeria Police Force. From a General Duty officer he had to move to Special Branch to maintain his sanity and distance himself from temptation.
The special branch turned to the Nigeria Security Organization (NSO) headed by Umaru Shinkafi. That is the same as today's Secret Service.
Afigbo and Igbafe became Professors. The senior Enwere became Acting Director, National Archives. The Secret Service officer did not abandon education. He studied Sociology at the University of Nigeria Nsukka, earning a post graduate degree.
There he met Nnenna Joyce Onuoha. They got married in 1979. Mrs Enwere later became Professor Enwere with two Masters degrees and a PhD. Two of their daughters, Ihuaku and Nwamaka graduated with First Class. The others, Chinenye and Chinonso, missed First Class by a whisker.
Bone- Breaker still thinks soccer. Age may not allow him to break into any of the Nigerian Professional League teams.
But with Rivers United conceding as many as six goals in one match and Plateau United throwing away a 4-1 advantage, I may ask him to come out of retirement.
Prof. Enwere is late now. Chief Enwere left service as a Director in 1995 and is living a quiet life as Security Consultant. He is the Gbofinro of Ago-Egba.