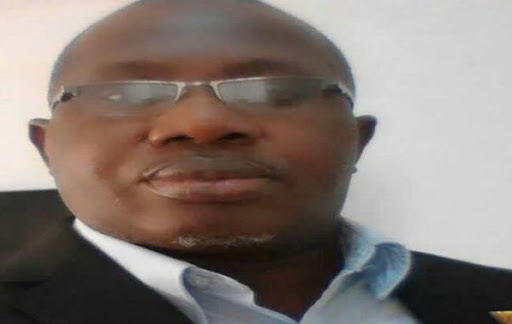 It is pretty difficult to find many footballers who after quitting the stage moved further to acquire as many post graduate degrees. Ejike Ekwueme ended up bagging PhD in Law from the University of London. He followed his uncles, Alex Ekwueme and Laz Ekwueme.
Dr. Alex Ekwueme was the first Vice President of Nigeria and earned a PhD in Architecture. He also studied Law. Professor Laz Ekwueme is the country's First Professor of Music. He is the Igwe of Oko, Orumba North Local Government Area, Anambra State.
Ejike Ekwueme attended the elite Anglican Dennis Memorial Grammar School (DMGS) Onitsha. He was there when the boys became East Central State Schools champions in 1975. Captain of that squad was Nnamdi Anyafo who was to be rechristened 'Policeman' in 1977.
Anyafo joined Rangers in 1977 and won the African Winners Cup . In the semi finals, the Flying Antelopes dethroned defending champions, Shooting Stars of Ibadan.
Anyafo, a green horn, manned the left full back position for Rangers and was saddled with the job of holding Segun Odegbami, the most dangerous right winger in Africa at the time. He did it so efficiently that ace commentator Ernest Okonkwo named him Policeman.
DMGS seniors included Anyafo, then known as 'Wasky', Nwachukwu Onyekwelu (Igariga), Vincent Chika ( Macbeth), Mike Ochiagha (Ochiwar), Clement Nwuba (Arugo Style), Ononye Obiekwe ( Hercules), Vincent Moneke, Goalkeeper Abuma, Sabata Killer, Abuse Scissors, Anosike and Obegolu.
Ekwueme was a junior student and captained the Greater Tomorrow team. One of his DMGS buddies was Chuka 'Mehala' Iwobi father of Super Eagles' star, Alex Iwobi.
The Greater Tomorrow captain was later picked by Enugu Black Rocks. In 1981,the Coal City side won the Ramat Cup organised by the Youth Sports Federation of Nigeria (YSFON). They defeated Lagos 3-0 on the final.
Among the Black Rocks were Benedict ' Surugede' Ugwu, Charles Okonkwo, Ikechukwu Ofoje, Ben Okaro, Keeper Christian Obi, Kingsley Onye and Joe Oha.
Lagos had Paul Okoku, Chris Anigala, goalie Raymond King, Tajudeen Disu, Alphonsus Akahon and the Olukanmi Brothers, Segun and Femi.
Enugu Black Rocks represented Nigeria at the Cardiff Cup and returned with the trophy. Less than a month earlier, Ekwueme was in the YSFON team that finished third at the Dallas Cup. Anambra State governor Jim Nwobodo, welcomed the boys back from Cardiff with scholarship.
Ekwueme sat for JAMB same year, 1981 and was offered a place in History at the University of Calabar. Okonkwo and Oha settled for Institute of Management and Technology (IMT) Enugu.
He said: "Fortunately for me, I sat for JAMB and got admitted to UNICAL for a degree in History. I utilised the scholarship that Nwobodo granted us. Charlie and Joe used theirs to study at IMT."
That was how academics and soccer followed Ekwueme's journey. Before the trip to Calabar, he played for Morning Stars, Onitsha under coach Emeka Onyedika. His team mates included Sam Igwenagu, Sylvanus Okpala, Ndubuisi Isima and Felix Chukwuma.
As a student in Calabar, Ekwueme was recruited by Rovers' Brazilian coach, Paolo Campos. However, the deal died because the right full back was not willing to sacrifice his studies. Off to Jetimo, Uyo he went with Celestine Nzekwe and Tony Essien.
University students in Cross River State decided to come together with a team that could understand their academic challenges. That was how Acada United was born.
"Acada United was an amalgam of University of Calabar and Cross River University teams. We beat Calabar Rovers 1-0 in the 1985 State FA Cup final. I did a good job on Uwem Ekarika for 90 minutes", Ekwueme who lives in the United Kingdom told me.
Acada United played at the Bauchi centre of the National FA Cup preliminaries. They beat Kwara Breweries 2-1 but lost 1-0 to Enugu Rangers. The Flying Antelopes technical crew led by Mathew Atuegbu kept their eyes on Ekwueme.
Other bright stars in the Acada team were Chinedu Ohagwu, Umoh Bassey, Luis Udom, Celestine Nzekwe, Sylvanus Udobong ( Abacha), Tony Essien and Abana.
READ ALSO: Buhari, Tinubu, Dangote, Others Perform Lesser Hajj
Ekwueme eventually joined Rangers at the end of the 1985 season. That was where he completed his NYSC . What was supposed to be a high went down low before the new season.
Ekwueme said: " I joined Rangers at the same time as David Ngodiga, John Ede, Totty Okoro Totty, Chimezie Nwanaga and Sylvanus Nsofor. I was part of the team that defeated Zambia Selected 2-0 at the opening of the Nnamdi Azikiwe Stadium, Enugu. Nsofor scored the first goal.
"Dr. Azikiwe was the Special Guest. Shaking hands with him meant so much to me. Zik was a Colossus we only read about in the newspapers."
The Rangers dream crashed in Ilorin. "Two weeks to the commencement of the new season, I tore my ligament in a friendly with Utility Bombers in Ilorin. Sam Elijah and Isaac Semitoje played for the home side," he said.
That injury led Ekwueme back to school. "I went back to Unical as a direct entry student to study Law. I was called to bar in 1990 and my uncle, Dr. Alex Ekwueme was there to celebrate it."
Armed with two Bachelors degrees, Ejike Ekwueme left football and relocated to the United Kingdom to advance his studies.
He earned an LLM in International Transport and Maritime Law from the London Metropolitan University. Then he crossed over to University of London for another post graduate degree in International Corporate Governance and Economic Law.
To cap it all, Ekwueme bagged a PhD in Law. He is a member of the Chattered Institute of Administrators, UK. As a Financial Crimes Expert, he is planning a return to Nigeria to practice and possibly teach in the University.
This Ekwueme is married with three children.