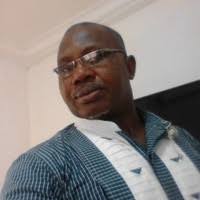 Josy Dombraye won gold with the Green Eagles at the Lagos '73 Second All Africa Games. Not many Nigerians remember him now except those who followed Sharks and know Bayelsa United so well. In Cameroon, the man is revered.
Kolawole Adebayo lifted the Gothia Cup, Sweden with the Youths Sports Federation of Nigeria ( YSFON) in 1980. He rose from winning the Lagos State Principal's Cup in 1980 with St. Gregory's College, Obalende to play for Mandilas and Housing Corporation Akure.
Dombraye and Adebayo were with Sharks in the mid 1990s as Technical Adviser and Coach respectively. During one of their training sessions, the former almost lost his cool and was caused to tell the players not to see themselves as superstars because he had done greater things and had a seat reserved for him in Yaounde.
Adebayo grabbed that piece of information and continued with his job in the Garden City. In 2010, he led the DHL team to a competition in Cameroon. Dombraye was proved right during one of the matches.
Adebayo said: "When I was at Sharks, Dombraye told the players that they lacked discipline and should not put on airs because he had a seat dedicated to him in Cameroon. This was confirmed when I went for a tournament with DHL in 2010."
Just before one of the matches, the Master of Ceremony made an important announcement in French which was translated into English.
"I heard it loud and clear. Ladies and gentlemen, among the VIP seats at the Ahmadu Ahidjo' Stadium, there is one reserved for a Nigerian player, Jossy Dombraye", Adebayo added.
I would not know why Dombraye was honoured away from home. It is possible he impressed the Yaounde crowd when the Stadium was opened in 1972 or in Green Eagles 2-2 draw with the Indomitable Lions in 1974.
Team mate, Ken Olayombo, told me that Anyiam was so furious after the game because it was one which the Eagles should have won. They lost a penalty that would have sealed the game simply because there was wrong communication between Tony Igwe and Sani Mohammed.
Cameroonian fans were also in the news when they claimed Emmanuel Okala was one of their own. It was after Enugu Rangers lifted the African Winners Cup in 1977 following a
5-2 aggregate victory over Canon Sportif. Okala refused to concede more than one goal in Yaounde.
Okala is the name of a town in the Centre Region of Cameroon. One Indomitable Lion, Elle Onana Eloundou, was born there. The first Foreign Minister of Cameroon, Rene – Guy Charles Okala, shared same surname with the Rangers goalie.
Dombraye and Okala were in the Green Eagles 1973 squad and in their days, Cameroon posed no threat to Nigeria. Shooting Stars dethroned Tonnerre Kalara as African Winners Cup champions, in 1976. Rangers defeated Canon to win the same trophy in 1977.
The Green Eagles beat Indomitable Lions 3-2 in Yaounde during the Mexico '1970 World Cup qualifiers. The first leg in Ibadan ended 1-1. The three goals at away were scored by Peter Anieke, Austin Ofuokwu and Muyiwa Oshode respectively.
Dombraye became popular in the Mid – West until Coach Michael Eno Aisien, also known as Alabi Aisien, took him to Sharks of Port Harcourt in 1972, with Ebenezer Badja, Mike Okotie and Baba Sala Ozogula.
Dombraye won bronze with Rivers State at the Lagos '73 First National Sports Festival after defeating Olayombo and Joe Erico's Lagos State 1-0. Some of his team mates were Sydney Ugorji, Morton Owolo and Chike Ndefo. East Central State beat Benue Plateau 1-0 to take the gold medal home.
Adebayo is a complete Lagos Boy and watched some of the matches. As a coach, he is fully loaded with ideas and tactics. I wonder what Nigerians clubs are waiting for. The man who almost got the Eagles gaffer's job in 2015 is affordable and available.
I asked him to rate Jose Peseiro. His response : "Peseiro doesn't know our culture. Look at the 1980 Green Eagles or the 1994 Super Eagles. We had teams full of discipline. You don't see that kind of commitment anymore. Tactically, his input may not fetch us the African Nations Cup trophy."
On Randy Waldrum, Adebayo thinks it is not yet Uhuru. "I don't see Waldrum performing magic with the Super Falcons. He is not building a team rather he is using ready made players. I hope he will learn from the mistake he made against England."
The former Bloemfontein Celtic coach did not spare Clemens Westerhof. "In 1994, the Super Eagles, with or without a coach, would still have won the African Nations Cup. The players were at their peak, tactically they knew what to do.
"Westerhof was dealing directly with the Presidency. He wasn't under pressure and was very comfortable. The man depended on Jo Bonfrere. I played against the Eagles when I was handling Texlon along Mile Two. We were beaten 3-1 but management was impressed and rewarded me with a Grade Two coaching course."
Adebayo still rates Dombraye highly. "As my Technical Adviser, he gave me all support, I needed to excel. He was so humble that when I trained our goalkeepers, he picked balls for us. And I was humbled to hear him say he did that because he was learning from me."