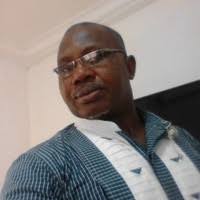 Segun Odegbami was highly inflammable in African soccer circles and was regarded as the most dangerous attacker in cleats. Nnamdi Anyafo remained unknown until fate exposed him to the one Ernest Okonkwo renamed Mathematical.The year was 1977.
Shooting Stars were defending the African Winners Cup. Rangers International romped into the semifinal and had the Ibadan team to contend with. Two powerful Nigerian clubs, one had to go.
It went beyond soccer. Some called it the Okoro/Ngbati War. Tension was high. Head of State, General Olusegun Obasanjo, a Civil War commander, sensed danger early enough.
The first leg was decided in Lagos. Shooting were supposed to be the home team. The National Stadium welcomed a mammoth crowd. All eyes were on Odegbami. The belief was that Rangers' Central defence of Christian Chukwu and Ignatius Ilechukwu was in trouble.
Nnamdi Anyafo was not a popular name. He manned the left full back position. I doubt if Mathematical even knew him. From grass, the defender rose to grace. Odegbami was marked out of the game. Ace commentator Ernest Okonkwo quickly found a name for the dark horse, Policeman.
The first game ended goalless. The second leg was moved to Kaduna which became Rangers home ground, just for that game. It was for security reasons. Referee Gebreyesus Tesfaye of Ethiopia was there again. It ended barren. The Flying Antelopes relied on 4-2 penalties to excel.
Rangers dethroned Shooting Stars and advanced to win the African Winners Cup. That was in 1977. Anyafo became a hero and was invited to the Green Eagles camp.
I had long declared Anyafo wanted until I stumbled on Obi Anyafo. That was on October 22, 2021.
'Sorry, are you in anyway close to the great Nnamdi Anyafo? I am not a policeman but I want to get him arrested for a big chat', I queried. I was lucky.
The responder said: "You have reached the real policeman but you can't arrest him yet. He will like to turn himself in after lunch."
And that was it. The man had a nickname, Waskey, when he led Dennis Memorial Grammar School (DMGS) Onitsha to win the East Central State (ECS) Secondary Schools Cup in 1975.
We talked about the Rangers/ Shooting epic and Anyafo told me how he kept the great Odegbami out of the big show.
Anyafo said : " Before that epic match, I had watched Segun play against a couple of defenders at the National Stadium. I noticed that he had a way of making one patented move all the time."
I waited for more as the erstwhile defender proved to be a damn good investigator before Ernest Okonkwo made him a cop.
"Odegbami usually took right and veered left on a consistent basis. So I knew that if I did not fall for that, he would have a rough outing.
"It did help that I had Chukwu and Ilechukwu covering, whenever I found myself out of position because I was running after Odegbami. He got frustrated and that really took him out of his game", Anyafo added.
It sounds easy to eulogise Anyafo for his heroics. The man had once given up on soccer. Fate it was that brought him back to the game.
"My soccer journey was just a fluke. I am not sure people knew exactly how it began. I captained East Central State Academicals to the Lagos '75 Second National Sports Festival. Unfortunately, I was injured in the second game against Kwara State.
"We ended up not making it to the final and I thought that was the end of my football journey. So I went home and completed my assignment to teach at Ogidi Girls since I had my HSC."
Enugu Rangers players were involved in a crash near Ijebu Ode on the Benin- Shagamu Highway. Left back, Chukwuma 'Newman' Onyeaghala lost his life. Two others defenders, John Azinge and Chike Ikebuaku were injured with goalie John Uwanaka.
"As fate would have it, I was sitting in the village one evening, talking with my dad about teaching at Ogidi Girls. Rangers Team Manager pulled up inside our compound. He said there was an accident and a couple of defenders were injured.
READ ALSO: Group Advocates Gender Equality, Bodily Autonomy
"The dead and injured had been registered for the next continental competition and Rangers needed replacements as soon as possible. He said I was a good candidate and there was no time to spare as we had to hit Lagos that night so that they could get a passport and register me. The rest, like they say, is history, " Anyafo said.
His international debut for the Flying Antelopes was not wonderful. "The worst game I can recall was against Green Buffaloes of Zambia in Lusaka. We lost 3-1. I came in for Paulinus 'Sam Opone' Ezike. We beat them 3-0 in the return leg."
That was in the 1976 quarter final of the Africa Cup for Champion Clubs. Anyafo's most memorable was against Canon Sportif in Yaounde in the final of the 1977 African Winners Cup.
Anyafo did not enjoy his stay in the Eagles camp. He was at the Ghana '78 African Nations Cup and did not get enough playing time. In August 1978, he left for the US.
"It was not a pleasant experience, to say the least. I saw the nepotism in NFA and just decided there and then that soccer was not for me. I chose education. You were always reminded by the coaches that they couldn't play all Rangers players in defence all the time"
The nickname Waskey followed him from St. John's Alor where he sat for his School Certificate examination before moving to DMGS for Higher School.
Anyafo would not forget the semifinals of the ECS Schools Cup against Eziama High School, Aba. "It was our toughest game. Those boys were ball players and well coached. We were lucky to get by them before cruising against Holy Ghost College in the final."
DMGS had a solid squad of stars like Nwachukwu 'Igariga' Onyekwelu, Vincent 'Macbeth' Chika, Mike 'Ochiwar' Ochiagha, Clement ' Arugo Style' Nwuba and Ononye 'Hercules' Obiekwe.
Today Anyafo is a Chartered Accountant. Its American equivalent is CPA certificate. He holds a first degree from A and M University, Huntsville, Alabama and an MBA from Texas Southern University.
His two sons attended University on football scholarship. Anyafo runs his business in Charlotte, North Carolina.