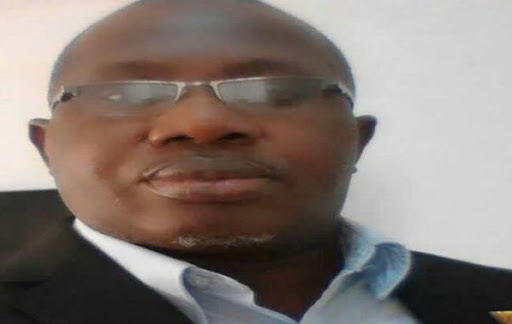 Perennial foes, Cameroon battered Nigeria 3-0 in Yaounde in the African qualifiers of the USSR '85 FIFA Under 20 Championships. Seen as national disgrace, Chris Udemezue was seconded from the senior national team to manage the Flying Eagles in the Lagos second leg of the quarter finals.
Udemezue had taken the Flying Eagles to the Mexico ' 83 edition of the tournament where they earned a win over highly rated Soviet Union and were forced to a barren draw by the Holland of Marco ban Basten. So he was at home with the Flying Eagles.
It was mission accomplished as Monday Odiaka became a superstar with goals diminishing the Cameroonian duo of Biyik brothers, Omam and Kana. The Flying Eagles gave the visitors a 5-1 drubbing. Paul Hamilton returned to the driver's seat and took Nigeria to bronze in the Soviet Union.
Udemezue returned to the Flying Eagles as coach in 1986 after the Green Eagles were knocked out of the race to the Mexico '86 World Cup by Tunisia. Again the younger Eagles booked ticket to the Under 20 Championships billed for Chile in 1987.
While preparations were on, Iwuanyanwu National were in WAFU Cup trouble. They were hammered 3-0 in the second round by Diaraf of Senegal in Dakar. The Owerri side felt coach Monday Sinclair needed support. Two of their players, Etim 'Maradona' Esin and Law ' Danjuma' Ukegbu were also part of Ajilo's Flying Eagles.
Again Udemezue was called upon. In the Owerri return leg, the hosts were able to cancel the Dakar result with a 3-0 win. In the resultant penalty shoot out, Iwuanyanwu fared better to win 3-0. The Flying Eagles coach became a hero.
Chile '87 turned out to be a complete disaster. Udemezue promised the world he was going to Chile with champagne soccer against group foes and defending champions, Brazil. Some believed him. Many saw the Flying Eagles as next world champions.
Indiscipline was a problem and it reared its ugly head just before the team departed. Super brat Etim in one of his nocturnal outings was shot by armed robbers in Lagos. He had broken camp after the coach who became a sentry went to bed a little past 2am.
The proper thing to do was to allow Etim enjoy the hospital bed. Far from it. President Ibrahim Babangida, a strong defender in his Provincial Secondary School years, ordered doctors to work on the dazzling midfielder. IBB even sent a get well card.
Etim was certified fit in obedience to presidential order and joined the team. In Chile , Brazil massacred Nigeria 4-0 in their opening group duel. Keeper and Skipper Willy Okpara was almost turned to a ball boy as the Flying Eagles defence of Ahmed Ibrahim, Ladi Babalola and Nosa Osadolor gasped for breath.
A 2-2 draw with Canada and another loss, 2-0 to Italy ended the story. The Flying Eagles could not make it to the second round. It cost lives. After the defeat to Brazil, a luxury bus driver collapsed and died in Lagos. The players blamed themselves. Babalola hit Jonathan Akpoborie on the head.
Udemezue was a disciplinarian and was not happy that an unfit Etim was forced on him. NFA chairman, John Obakpolor carried out Babangida's directive by ensuring that Etim was fielded. You could call it a case of one Maradona supporting another Diego.
It was indiscipline that ruined Udemezue's Flying Eagles at Mexico ' 83. Tarila Okoronwata became uncontrollable after his lone goal beat the Soviets. He was stopped from granting press interviews by Sports minister Buba Ahmed.
Tarila did not like to be gagged.If he escaped Udemezue's attention, Team Manager Mamman Lagos was on the watch. Other officials like Dan Enajekpo, Ibikunle Armstrong and Ajibade Fashina- Thomas also kept eyes on him.
In the next game against Brazil, the team arrived late and had no time to warm up. And that was after problem with their jerseys. The South Americans cashed in on that to score two quick goals and win 3-0. The last group match with Holland which ended goalless could not help.
Before the trip to Mexico, the players were divided. The Lagos camp and Bendel camp antagonised themselves. The Lagos boys were unhappy that Samson Siasia did not make the team while space was reserved for keeper Wilfred Agbonavbare who was sitting for exams in Benin.
That could have partly explained Udemezue's decision to appoint Jos boy, Ali Jeje captain. Tajudeen Disu took the slot of Vice captain. Udemezue's assistant, Isiaka Yakubu was not on the same page with his boss. They clashed often.
Experience, it was. Later in life, the players came to appreciate their coach. Tarila abandoned Shooting Stars in Italy during their CAF Cup campaign in 1992. Europe did not pay him. He journeyed to the United States and ended up as a factory hand.
Etim, the glamour boy, became a superstar in Belgium. He continued to glitter and the world was coming down to his feet. Then girls followed him all over even those he did not want. And they conspired to nail the young man.
READ ALSO: Lagos-Ibadan Expressway Crash: Death Toll Now 13
They pursued him from grace to grass. Etim ran back to Nigeria for safety. When Udemezue died on May 31, 1992, his boys were all tears. They had lost a father. Etim was shaken. His team mates in America, planned a memorial for Ajilo.
I met Taju Disu as Udemezue's body was brought to the National Stadium, Lagos. He represented the American crew of Paul Okoku, Deinde Akinlotan, Femi Olukanmi, Chibuzor Ehilegbu, Alphonsus Akahon, Mike Igbeka, Chris Anigala and Humphrey Edobor.
Disu said: "Coach Udemezue was like a father to all of us. He taught us not only about soccer but about life generally. He was a complete coach, disciplined and dedicated and be taught us all that. He contributed to where most of us are presently.
"I am Yoruba, he was Igbo. I've been through Yoruba and white coaches. Udemezue was the best, no discrimination."
Born in Nnewi, September 2, 1937 Udemezue attended Yad Institute of Applied Education, Jos. He played for Jos and Nigeria between 1958 and 1965. He took Ranch Bees to the Challenge Cup final in 1983. They lost to Enugu Rangers.
Udemezue trained as a coach at the Belgrade Football Academy( Former Yugoslavia). He left behind a wife and four children. Etim and Tarila have bounced back to reckoning.