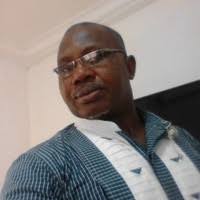 Chris Ifekandu Nixton Okigbo was an accomplished sportsman before he ventured into writing. At Government College, Umuahia his exploits in cricket, boxing, hockey and cricket are not forgotten. Not many remember that as coach, the man led school boys to humiliate University College Ibadan.
Okigbo graduated from Ibadan in 1956 with a degree in Classics. He had gone to study Medicine but changed course after one session. Those were the years of Wole Soyinka, Chinua Achebe, John Pepper Clark, Emmanuel Ifeajuna, Emeka Anyaoku, Grace Alele-williams, Bola Ige and Gamaliel Onosode.
Okigbo's sojourn at Fiditi Grammar School in the Western Region was supposed to be a low moment but it turned out good, thanks to his University College buddy, Chief Alex Olu Ajayi. The former was out of job when the latter, who served as principal, offered him the position of vice principal.
As a sportsman, Okigbo naturally took on the responsibility of Sportsmaster. That was aside his classroom role of Latin and English teacher. It was not long before Fidigram became a powerful force in football.
The sportsmaster made headlines when his school defeated Ahmadiya College, Agege-Lagos in 1959. The Lagosians were champions of the Western Region having lifted the Thermogene Cup for secondary schools.
After beating the Regional champions, Fiditi Grammar School looked up. Their coach always did. He took on University of Ibadan.I am sure many did not expect the game to end in a 12-0 drubbing. How could Okigbo, an alumnus, disgrace the premier university?
Principal of Fiditi College, Ajayi, also graduated from Ibadan like Okigbo. Another teacher, Ifeajuna, was an Ibadan product. It was from Fiditi that Ifeajuna joined the Nigeria Army in 1960. He was popular as the first Black African to win a gold medal at the Commonwealth Games.
The trio of Ajayi, Okigbo and Ifeajuna must have felt uneasy with the 12-0 pounding. However, the sportsmaster was known for his exploits. He was bold and ever willing to take risks.
READ ALSO: Bauchi Govt. To Immunise 4m Residents Against Yellow Fever
One prominent member of the Fiditi squad was John Ayodele Odegbami. His younger siblings, Segun and Wole, became popular after him playing for Nigeria. Dele did not continue with soccer after a brief spell at Stationery Stores, Lagos.
Dele Odegbami left Fiditi and switched school to Ebenezer Grammar School Abeokuta. There he excelled, captaining the Egba Boys to Thermogene Cup glory in 1964. Thereafter, the player proceeded to the University of Nigeria Nsukka.
Ajayi brought his buddy to Fiditi.Okigbo quit as Marketing Manager, Nigeria Tobacco Company to join Federal Service. There was a problem because he also ran an outfit, Kitson and Co. He should have left his private concern when Public service job came. That counted against him.
That was how he relocated to Fiditi. It was also good that the friendship with Ajayi which began in 1955 was fruitful. Okigbo and his wife, Judith Sefi Atta, visited Ajayi when he taught at Ijebu Ode Grammar School.
Credit to Fiditi Grammar School. That was where he began writing poems. His first, Debtor's Lane, breathed from the college environment. It is remarkable that one of the teachers who sat with Okigbo, Solomon Ipadeola Ojelabi rose to become principal of Fidigram.
Fifty Three years after Okigbo left Fiditi, the school was in the news. Tade Ipadeola won the 2013 Nigeria Prize for Literature. His work, The Sahara Testaments, fetched him 100 Thousand dollars from sponsors, Nigeria Liquefied Natural Gas ( NLNG).
Okigbo's poems were first class and in 1966 he won a prize for African Poetry at the Black Arts Festival in Dakar, 1966. The poet stunned everyone when he rejected the prize. His grouse was that poetry did not have to bear a racial or continental tag.
In 1967, the Civil War broke out. Okigbo joined the Army and became a Biafran major. He saw action in the Nsukka axis where two Brigades, 51, commanded by  Brig. Alex Madiebo and 53 led by Col. Tony Eze were saddled with the rough task of holding back invading Federal forces.
A special Task Force was set up from 53 brigade. It was supposed to stem aggression through Opi. Okigbo was part of it. On September 19, 1967, in an act of steel, he was lost in battle while trying to demobilize an enemy armoured car with a hand grenade.
Madiebo, Eze and Okigbo were Old Boys of the famous Government College Umuahia. The battle was codenamed ' Operation Torch'. It began well but ended in disaster. Another casualty was Maj. Kevin Megwa.
Ifeajuna also joined Biafra and was promoted to Lt. Col. On September 25, 1967, the Commonwealth High Jump gold winner was executed by firing squad on allegations that he sold out and was plotting to topple  Emeka Ojukwu with the trio of Victor Banjo, Sam Agbam and Philip Alale.
Okigbo's poems were legion. Heavens Gate came in1962. Distances followed in 1964 just like Limits. There were also Silence, Lament of the Masks and Dance of the Painted Maiden. Labyrinths came post humously, in 1971, thanks to Achebe who was two years ahead at Umuahia. Ali Mazrui wrote, ' The Trial of Christopher Okigbo', in 1971.
Born on August 16, 1932, Okigbo's elder brother was the renowned Economist, Pius. His daughter, Obiageli Ibrahimat, runs the Chris Okigbo Foundation.