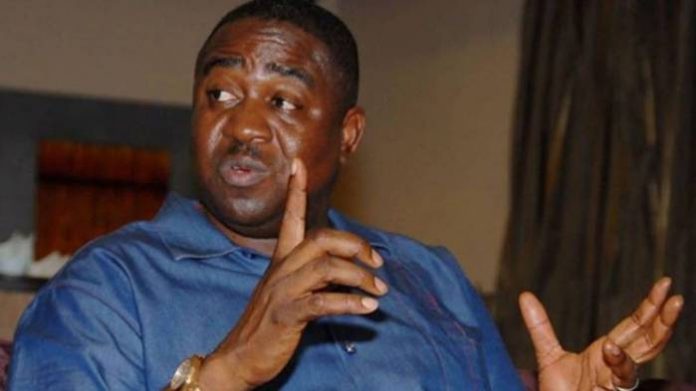 Irked by the spate of criminal activities in Sankera axis of Benue state, Senator representing Benue North East Senatorial District, Senator Gabriel Suswam has cautioned the people to embrace peace or perish.
Sen. Suswam gave this charge on Monday, when he attended this year's Shitile Supreme Council Meeting and church service to offer prayers to God and deliberate on the current security situation and other important matters affecting Shitile land.
Suswam who spoke without mincing words, condemned the volatile security situation in Sankera axis especially Katsina-Ala and Ukum saying that of Katsina-Ala was becoming unbearable.
He told his audience which included traditional rulers, the clergy, women, youths groups and associations that, it was high time they embraced peace or perished forever as the world is moving on and nobody was waiting for them.
READ ALSO: Court Sentences Man To 12 Months' Imprisonment For Stealing
The former governor who insisted that peace was supreme further emphasised that no government or any leader, whether elected or appointed, was ever going to negotiate with criminal elements.
He stated that the presence of security agencies to fight criminality was agreed and endorsed by every stakeholder in Sankera and urged the people to cooperate with the security agencies as they carry out their constitutional duty within the area.
Suswam said that until the people and youths of the area give peace a chance, the military will remain and if need be he will request government to send more troops and even the Airforce and Navy to the area.
He further called on those ready to drop their arms and turn a new leaf to go to their traditional rulers, clergymen or directly to the security agencies, sign an undertaking and denounce their old ways, saying he will personally plead for them, but anything short of that, he or she should be ready to face the music.
He thanked the organisers of the meeting and everyone who braced the odds to attend this years event and prayed for lasting peace to return to Wankers axis.
According to the Senator's  Special Assistant on Media and Publicity, Mr. Bede Bartholomew, Senator Gabriel Suswam was accompanied to Tor Donga in Katsina-Ala LGA of the State, venue of the meeting, by Ambassadors Iyorwuese Hagher and Chive Kaave, Chairman of Katsina-Ala LG, Mr. Atera Alfred and his entire councillors and executives, Mrs Vera Akua, Iorpav Alfred, Jaq Mulya and many others.