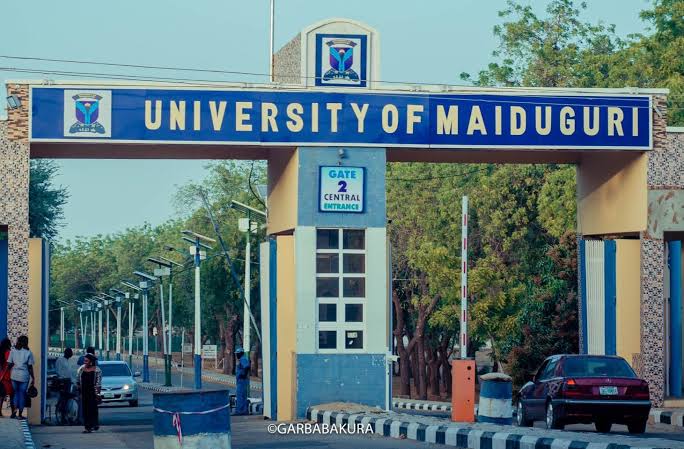 The National Association of Nigerian Students (NANS) says 90 per cent of indigent students of University of Maiduguri (UNIMAID) cannot afford to pay the new increased registration fees and charges by the institution.
NANS made this known in a reaction to the new measure announced by the university Registrar, Malam Ahmad Lawan, that students finding it difficult to pay the fees in full can pay in two instalments.
But the students in a statement on Thursday signed by the Chairman of Borno branch of the association, Mr. Mohammed Babagana, urged the university to reason with them and the current economic conditions.
"The Bulletin from the management of UNIMAID, urging students to pay the new fee and charges via instalments has vindicated some students' assertion that the fee is not only exorbitant, but also inhuman considering the economic misfortunes currently in place.
READ ALSO: INEC Has No Plans To Postpone 2023 Election, Says Yakubu
"In view of the above, we urge all students of UNIMAID not to proceed on any payment of whatsoever fee, as the leadership of NANS is currently making consultations and consolidation on the matter.
"Toward this end, we urge our great father, the Vice Chancellor of the University of Maiduguri, whom we know as the 'UBAN MARAYU of UNIMAID' (father of orphans) to please help thousands of his children in working for the reversal of the fees and other charges increment to where we use to afford," the statement said.
It lauded the intervention by its national body through the National Vice President of NANS, Mr. Suleiman Sarki, urging for more stands against the increase from stakeholders "towards seeing an end to this cankerworm that is at the verge of turning thousands of our students to dropouts".
UNIMAID recently announced over 150 per cent hike in its fees, attributing the development to the rising cost of laboratory items, teaching and learning materials. (NAN)