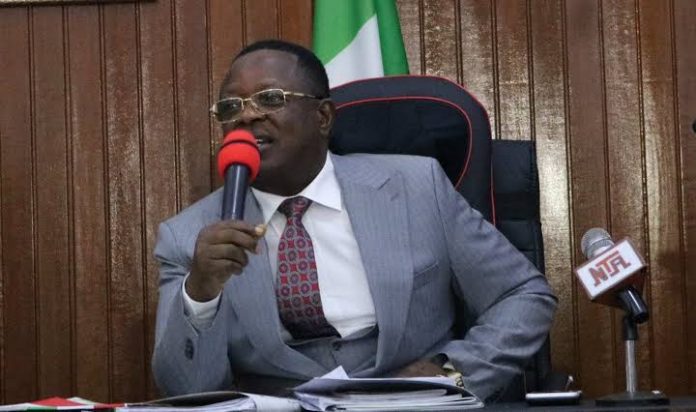 Two commissioners serving in the cabinet of Ebonyi State Governor David Umahi have resigned their positions citing personal reasons for their action.
Commissioner for Governmental Affairs, Lazarus Ogbee and that of Women Affairs, Mrs. Rebecca Ogbuewu announced their resignation on Friday amidst plan by the state governor to dump the Peoples Democratic Party (PDP) for the ruling All Progressives Congress (APC).
However, a member of the kitchen cabinet to Governor Umahi who spoke on condition of anonymity told Daily Trust that more members of the executive council will follow suit soon.
"Many of us are not comfortable with the defection plan of Governor Umahi and he cannot force everyone to follow him.
READ ALSO: Federal Gov't Decision To Deduct State Funds For Judiciary Is Illegal – Wike
"That is why some of the executive members are resigning," he said.
Meanwhile, a member of the Ebony State House of Assembly, Victor Aleke representing Ebonyi North West constituency was yesterday suspended indefinitely by the leadership of the house.
Aleke was accused of acts of gross misconduct during his duty as member of the House Committee on Revenue.
Motion for his suspension was moved by the leader of the House, Victor Chukwu representing Ezza North and was endorsed by majority members of the house.
Daily Trust