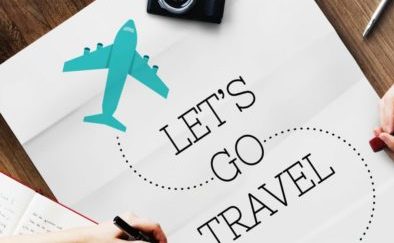 Summer is around the corner and soon pictures from exotic places will start flooding the Internet. Travelling is one of the enjoyable ways to learn, explore other cultures and make great memories.
It's been said that travel is the only thing you buy that makes you richer. However, many people do not travel because the average person believes taking a trip is very expensive, but that is not often the case.
Here are some tips that can help you travel on a budget:
PLAN
If you want to take a trip, any trip, you must plan for it. Picking up and leaving spontaneously belongs to those who have money at their beck and call. If you want to travel on a budget, you have to become friends with planning. Have an itinerary, know the routes you will be using, plan for the number of days you will be spending in a place if you are visiting multiple places at a time, monitor tickets online to find out peak periods and book them on time and find out how money works in the country you will be visiting – This includes knowing the exchange rate and if you can make use of your card there should you wish to.
TRAVEL OUT OF SEASON
While it's interesting to travel during the summer when everyone else is going, you have to know that is the peak period and everything will be more expensive. Hotel accommodations, airline tickets and even the things you will do at your destination will be more expensive. Travelling around holidays and festive periods is also more expensive as all the industries involved hike their prices to take advantage of the period. Research and find out when is the best time to travel to your intended destination and plan your trip just before that time or after. This is called the 'shoulder season' and hotels and airlines lower prices to attract customers.
GO WITH A FRIEND
Travelling with a friend means shared costs. You can divide expenses like food, accommodation, Uber fares around your destination. An added advantage is that it is more fun to travel with a friend and it's safer as well.
FEEDING
One of the perks of travelling is sampling the local cuisine. You have to be careful in this. Do not eat in overpriced restaurants; look out for local food outlets and even street food as you will get a taste of the local delicacies this way without breaking the banks. If you're spending a long time in any place and you are up to it, book your stay in an apartment where you can do some of your cooking as this saves you a lot of money. When you do want to go to a restaurant, check around, ask questions and find the cheapest options.
ACCOMMODATION
If you are travelling with a friend, you can share costs. Choose modest hotels over expensive ones. Stay with friends and family where you can to save costs. If you can stomach it, choose dorm rooms in hostels instead of expensive hotel suites. Use apps like AirBnB as well to help when finding accommodation. Couch surfing allows you pay for a spare room in a host's house and with it comes a built in tour guide to where you're visiting.
READ ALSO: Are you living the 'big girl' lifestyle?
TRANSPORTION
Fall in love with public transportation. Taking a train, bus is cheaper than using taxis/Uber around your destination. Public transport also has a way of getting you in touch with the people and culture you are there to experience. Book your flights ahead of time and whatever connecting flights you may be taking. The same for flights around the country you are visiting. Choosing a mid week flights is usually less expensive than booking a flight on a weekend.
PACK PROPERLY AND THOROUGHLY
Be sure to pack all your essentials. It's a waste to buy the things you already had back at home. Research the weather and pack accordingly.
EARN AS YOU GO
If you can do this, you should. No matter how much you plan, you can't predict all your expenses. You can earn by freelancing while on your trip or by taking a small job in the country you're visiting. E.g Teaching an English class in China while you're there. Find out what's available and what will work for you while there without interfering with your holiday and plan for it. Taking a job can actually make your experience that much richer.