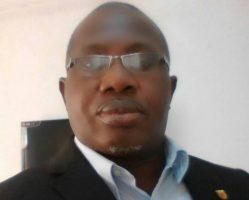 Thirty six years of stagnation, that is the lot of Nigeria at the IAAF World Championships. Ajayi Agbebaku won silver at the inaugural edition, Helsinki '83. That is exactly the colour of the lone medal Ese Brume picked at the just concluded Doha 2019 championships. We are still waiting to better Innocent Egbunike's 1987 silver medal.
A very sad story it is. When the globe gathered at the Olympic Stadium, Helsinki, Finland in 1983, there were 1,572 athletes from 153 countries. Speed demons as well as hardened marathoners mingled with veterans and spectators were expectant. Agbebaku put his country on the medals table with a bronze in the Triple Jump event.
Agbebaku had shown class earlier in the year at the Edmonton '83 World Universities Games, Universiade. He was the best Triple Jumper and part of the very successful Nigerian team of five gold medalists. Other champions were Chidi Imo [100metres], Innocent Egbunike [200m], Sunday Uti [400m] and Yusuf Ali [Long Jump].
The Second IAAF World Championships took place in Rome, Italy. Tagged Roma' 87, it attracted 1,741 athletes from 157 nations. Innocent Egbunike was in top shape and the world expected him to prove everyone right in the 400 metres. He had run the most sub 45 minutes in one season. Twelve times he did that with Harry Butch Reynolds of the United States.
Egbunike had grown from the last place finisher at the Los Angeles '84 Olympics to a strong contender in the quarter mile. Well, he did not leave LA empty handed as the relay quartet of Egbunike, Uti, Moses Ugbisien and Oluwarotimi Peters won Nigeria's first track medal, a bronze. United States Air Force Second Lieutenant, Alonzo Barbers, grabbed the gold.
Ivorian, Gabriel Tiacoh, finished behind Barbers while fellow American, Antonio McKay, took the bronze medal. Egbunike and Uti finished seventh and eighth respectively. It was the first time the first six finalists would go faster than 45 seconds in Olympics history. Egbunike's time was 45.35 seconds.
Egbunike began well and even defeated Barbers in the first semi finals. In Heat Three of the First round, the Nigerian was frustrated by Secundino Barobota. The Equatorial Guinean left his lane and moved to Egbunike's Lane One, apparently unaware that the rule did not allow him that grace. When Egbunike shouted at him, the response sounded stupid.
"Lane One is a good lane", Borabota replied. It was not enough to stop Egbunike from winning the race and advancing to the next round.
READ ALSO: SPORTS FLAKES: GRASSHOPPERS LOST 17 PLAYERS IN ONE DAY
At Roma '87, you could not miss Egbunike, the superstar. He was the IAAF/ Mobil Individual Grand Prix winner. And just two weeks to the 400m final, the quarter miler had set a new Commonwealth and African record of 44.17 seconds in Zurich, Switzerland. That was on August 19, 1987. The achievement put him on the World All Time list.
So the big race came. It was Egbunike's chance. Nigerians were ready to wave the Green-White flag in victory. No one reckoned with Thomas Schonlebe, a German dark horse from the East, then known as German Democratic Republic [GDR]. While all eyes were on the known face, Schonlebe stole the show, winning in 44.33 seconds. That was a European record.
Unbelievable but true! Schonlebe's time was not even up to Egbunike's 44.17 seconds which earned him an African and Commonwealth record in Zurich. Here was a man who was simply the best quarter miler in 1987. He could not become world champion. And ever since, no Nigerian has been able to do better than a silver medal at the World Championships.
And Egbunike never recovered from that loss. At the Seoul '88 Olympics, he managed a fifth position in the final of the 400m. The Americans made it a 1-2-3 with Steven Lewis, Butch Reynolds and Danny Everett winning gold, silver and bronze respectively. That also became the first time seven runners finished under 45 seconds in the 400m.
When confidence grew that Chioma Ajunwa, first African to win Olympic gold medal in a field event, would cash in on her Atlanta '96 rating at the Athens '97 World Championships, it was deflated. The 'Flying Police Officer' pulled out with injury. And it was in the same competition that the country's second silver medal came through the 4x100m Relay team of Osmond Ezinwa, Olapade Adeniken, Francis Obikwelu and Davidson Ezinwa.
Two years later, Glory Alozie, hooked another silver in the 100m Hurdles at Sevilla '99. It took 14 years for another silver to come our way. And it was won by a woman. Blessing Okagbare made it the Long Jump. And that was the last time the country got anything until Ese Brume's Doha bronze. So far, four silver and five bronze medals, a total of nine is the story.
This so called Giant of Africa remains a dwarf in World Athletics. Smaller African nations stand taller. Senegal, Zambia and Namibia have each won a gold medal. Mozambique, Uganda, Algeria, Morocco and South Africa have picked more gold medals than all the states in Nigeria put together. The Kenyans are number one in the continent with 60 gold medals, 50 silver and 41 bronze, totaling 151. They are second globally to the United States.
The Jamaicans are Number Five in the world having garnered 35 gold, 49 silver and 43 bronze, totaling 127. It is interesting that most Jamaicans are Nigerians whose ancestors were shipped to the New World to work in plantations. Little wonder you find towns like Abeokuta and Calabar there. And what they call Native Doctor has Igbo meaning.