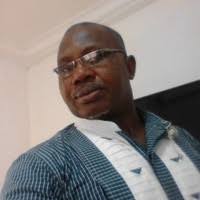 Paul Okoku bagged his first ever red card in 1980 in a match the referee apparently demobilised Bolaji Oni Babes against Enugu Black Rocks. Kayode Omotose whose team, Sparks, lost to the Lagosians earlier, sees it from another angle.
Okoku told me recently from his US home that probably because the referee wanted to impress Anambra State governor, Jim Nwobodo, in that Ramat Cup grand finale, the best way was to axe the engine room of the Lagos State representatives.
Omotose's Ilorin Sparks fell to Bolaji Oni Babes in the semi finals and he believes it was because the referee also sent off their captain, Baba Alausa Ahmed.
Omotose said: "Hahaha! I concur, Okoku was an exceptional player. What you give is what you get. That was exactly how Bolaji Oni Babes defeated us, Fabulous Sparkling Sparks, in the semi final."
I enjoyed the story as recalled by the Ilorin star especially the way it relieved memories of Okoku's underserved red card.
"The referee handed a red card to our captain and exceptional player as well, Baba Alausa Ahmed. He was a year ahead of Chinaka Obasi ( my elder brother) and I at Government Secondary School, Ilorin. He was one of the fastest boys at 100 and 200 metres.
"A master dribbler with his wicked left leg. Great passer of the ball, he could locate any player at any part of the field. And a very brilliant student, in the Sciences," Omotose regaled me from Ilorin.
The story was long and interesting. I could not but hear more especially as it sounded exactly like what happened to Okoku later in the game with Black Rocks.
"Long story cut short", Omotose continued, "Ahmed was a thorn in the flesh of Lagos. He was given a red card. And it depleted our capacity in the midfield. We lost the match.
"Ahh, funnily enough, Alausa's red card was also his first. He was a real captain, capable and disciplined but since it was deliberate, he would do nothing. Infact, he was as petit as Messi is. So he didn't have the stature to play rough and foul."
READ ALSO: Fuel Subsidy Not Budgeted For In 2023 Budget – NNPC
The Lagosians paraded Raymond King, John Ekpere,Chris Anigala, Taju Disu, Okoku, Skipper Lawrence Akufie, Segun and Femi Olukanni, Tarila Okoronwanta, Samson Siasia, and Odion Itohan.
Tarila was already making waves at Stationery Stores and had to be flown in after a league game. You can imagine depleting the opposition with a red card in a duel with this star studded team.
Sparks had Abdulraheem Ajao (Morocco), Duro Aremu, Saliu Isiaka (Ball Stop), Sule Gegele/ Wahab Ahmed, Gafar Ijaya/ Lateef Yusuf, Omotose, Lanre Durosinlorun, Baba Alausa Ahmed and Kadir Salau.
The Ilorin Boys had to settle for bronze after defeating Kano in the Third Place match. The Enugu Black Rocks team that lifted the trophy was also full of future stars : Benedict Ugwu, Charles Okonkwo, Kingsley Onye, Christian Obi, Ikechukwu Ofoje, Ben Okaro, Ejike Ekwueme and Joe Oha.
After the Ramat Cup which ended on February 13 1980, six Sparks were invited to the Youths Sports Federation Of Nigeria (YSFON) national team. Of the six, Omotose ruled himself out because of Higher School. Durosinlorun, Wahab Ahmed and Baba Alausa Ahmed could not make the cut. Ijaya and Saliu were lucky.
YSFON won the Gothia Cup in Sweden. Ekwueme from Enugu Black Rocks and Loveday Omoruyi from Iyobosa Babes, Benin were part of the team. They also bagged bronze at the Dallas Cup, US. In 1984, YSFON, full of Titus Mba, Waidi Akanni, Ndubuisi Okosieme, Niyi Adeleye and Israel Akporero lifted the Dana Cup in Denmark.
Sparks, Black Rocks, Bolaji Oni Babes and Iyobosa Babes, tell the story of Youth soccer in Nigeria. It was largely through their efforts that the country became the power house of African junior football as from 1983 culminating in global Under 17 triumph in 1985 and Under 20 bronze same year.
Sparks was an idea grown by Ilorin boys. It was formed in 1977 by Jimoh Salau, Baba Alausa Ahmed, Kamila Malik, Tosho Ahmed, Faruk Ismail, Rasheed Issa, Larongbe Nababa, Funsho Issa and Jangala. Omotose joined in 1978, with Sikiru Ottan from Government Secondary School, Ilorin.
The boys then began massive recruitment. Toyin Ayinla came from Cherubim and Seraphim College. Jimoh Balogun, Muftau Rahman, Isiaka Amuda moved in from Government High School. Abdulwahab Ahmed joined from Mount Carmel College and from Kwara Poly, there was Fatai Omotunwase.
From outside Ilorin, Anglican College of Commerce, Offa offered Gafar Ijaya and Lateef Yusuf. Then Abdullahi Nababa, Saliu Isiaka and Abdulraheem Ajao walked in from Jebba Teachers College. Much later, Yinka Adekanye ( Aktor) and Isiaka Mustapha joined. The team was managed by Agboola Ismail.
Goalkeeper Adekanye, like Omotose, was at the University of Ilorin and represented Nigeria at the World Universities Games, Universiade, Japan in 1987. One prominent member of that squad was Bolaji Douglas.
There is something to learn from the Sparks. They played soccer, and furthered their education. Isiaka was a Shooting Star, Nababa starred for Insurance, Omotose and Salau played for Kwara Bombers,Ayinla was at Abiola, Babes, Iwuanyanwu, BCC, Balogun joined Berger, Wahab Ahmed, Bank of the North and Omotunwase, Lagos NEPA.
Ijaya is a Professor of Economics at Unilorin, Yusuf and Salau are Assistant Commissioners of Police, Salau is Controller of Correctional Service, Dr. Yunusa Ganiyu teaches Geology at Kebbi State Polytechnic, Aliero, Ottan holds a PhD in Mining Technology while Wahab Ahmed is a banker. Omotunwase lives in North America, Muftau in Equatorial Guinea and Mustapha is a Brigadier General.
Omotose, with a chain of degrees, is still going for more. He went into journalism through Herald and later This Day, veered into politics, rising to the position of Majority Leader, Kwara State House of Assembly and away from soccer, was Chairman Nigeria Table Tennis Federation.
These Sparks are still sparkling. They meet regularly. Their last convention was on January 2, 2023 at Henry George Motel, Adewole Estate, Ilorin. And that was Ajao's last meeting. He died in April. They lost Aturu, earlier.