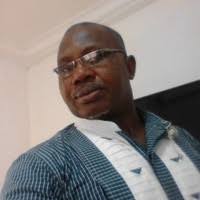 Kenneth Olayombo is a real Aba Brought Up. The Enyimba town was home of Giant Killers, the team that produced international defenders, Isaac Nnado and Godfrey Obi Okoye. Playing for Nigeria at Mexico '68, Olayombo almost killed soccer Giants, Brazil.
It was in one of the last group matches of the Mexico '68 Olympics. The Green Eagles had lost their first two games to Japan and Spain respectively.
However, in the third game decided at Estadio Cuautemoc, Puebla, Olayombo rattled two- time World Cup Champions, Brazil with a 10th minute strike. Peter Anieke made it two nine minutes later. Four minutes to intermission, Olayombo struck again to leave the Samba Boys trailing 3-0.
That was Eagles' first Olympics. Olayombo became the first Nigerian to score a brace at the Olympics.
"That remains my most memorable game," Olayombo told me recently. "Apart from the brace, I was just so special."
The South Americans rose from the dead and began to dance. At the end, they drew level, 3-3. Defender Segun Olumodeji gifted them goal number two through an own goal. It took Nigeria the next 28 years to score Brazil thrice in an Olympic Game and the result was gold, at Atlanta '96.
Olayombo was born in Aba in 1947. His father, Emmanuel, who hailed from Ife in the Western Region worked with the United African Company (UAC). The job took him to the East where he had some of his children.
The first to play for Nigeria was not Kenneth. Elder brother, Burniston, was at the Ghana '63 African Nations Cup. In 1976, Kenneth made the Eagles team to the Ethiopia '76 African Nations Cup. The Olayombos thus became the first brothers to have represented Nigeria at the Nations Cup.
There were similarities and coincidences. Jorge Pena, the Brazilian manager who led Nigeria to Ghana '63 with Burniston Olayombo as one of his players, was manager when Green Eagles won All Africa Games gold in 1973. In that golden team was Kenneth Olayombo.
Godwin Achebe played with Burniston in 1963. The same Achebe was Kenneth's captain in 1973. In 1963, the senior Olayombo had Augustine Oduah as team mate. In 1973, the younger Olayombo was in the same squad with another Oduah, Victor.
While Burniston Olayombo and the Eagles were battered by Egypt and Sudan at the Ghana '63 African Nations Cup, Kenneth Olayombo and the Eagles defeated Sudan and Egypt respectively at the Ethiopia '76 African Nations Cup. Nigeria ended up with bronze.
Burniston played for Aba Giant Killers before moving to Lagos. Railway were on a nation wide playing tour and when they saw the midfielder in Aba, they could not resist him. He joined Railway after that tour and ended up with Electricity Corporation of Nigeria (ECN).
Kenneth also found his way to ECN between 1967 and 1969. His first major club was West Africa Airways Corporation (WAAC) which later became Nigeria Airways. That was from 1965 to 1966. Then he joined the Army and was a prominent member of the Lagos Garrison Organisation (LGO) team.
Among his LGO team mates were goalie Lawal Rigogo Inua, Paul Hamilton, Gabriel Okafor, Whyte Marshal, Felix Osuya, Emmanuel Ajose, Loko Anyai, Ifeanyi John and Joe Nwankwo.
As a soldier, Olayombo captained the Nigerian Armed Forces team that included players like Rigogo, Olumodeji, Rufus Ejele and Kadiri Ikhana to the France '94 International Military Sports (CISM) Championships.
What the military did was to pick players from various formations. Tetteh Okonkwo, Kingsford Yeboah, Eyo Essien, Debo Ekundayo and Martins Boboye came from the Second Division, known as Super Two. One or two would be picked from Octopus, Port Harcourt.
Ken Olayombo played for Nigeria from 1966 to 1976. He won All Africa Games gold at Lagos '73 finishing as second highest goals scorer, behind compatriot, Sunny Oyarekhua. The striker also won African Nations Cup bronze in 1976.
Olayombo captained the Green Eagles in a few games. One was against Ghana in a Germany '74 World Cup qualifier in Accra. Governor Mobolaji Johnson flew in from Lagos and was made Joint Guest of Honour with Ghana's commissioner for Industries, Maj. K. B. Agbo. It ended goalless.
The striker later trained as coach in Germany, Hungary and Brazil respectively. He managed the Armed Forces team as well as Udoji United and Sunshine Stars respectively.
Strangely, after two Olayombos played good soccer for Nigeria,their children have nothing to do with the game.
Kenneth Olayombo explained it: "We played for fun and suffered for it. There was no reward. Our generation came too early."
He picked a 1974 game between Nigeria and Cameroun in Douala as his worst.
"I was badly brought down in the 18- yard box. I wanted to take the penalty. Tony Igwe ( Allah dey) and I were the penalty specialists. Coach Dan Anyiam was shouting. Pressure was too much.
READ ALSO: Court Declares Banishment Of Deposed Emir Sanusi As Unlawful, Unconstitutional
"We needed to win the match. Igwe declined, his mood was not good. I tactically withdrew. Something like conditional surrender in military parlance. Sani Mohammed stepped forward. He missed it. The result was 2-2. Anyiam was so angry."
Speaking to Olayombo is much fun. His voice is still sharp, his diction impressive. The man shuttles between Lagos and Abuja for daily bread and is grateful to GOD, even as a widower.
"I thank GOD for the gift of life. Some of my mates are no more. My wife is late. Now, I am a celebrated bachelor.'
A real man of humour who boasted that he could beat me in spoken Igbo. This one is a real ' Nwa Aba' (Aba Boy). I hope singer, Rough Coin remembers to bend down. We have Aba Boys in Ife.