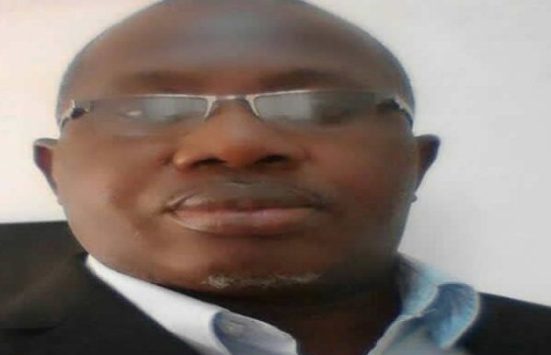 Admiral Augustus Aikhomu carried soccer on his head that even in retirement the former Vice President embarked on a diplomatic visit to Osu Castle. His mission was simply for Ghana Black Stars to go full blast against George Oppong Weah and the Lone Star of Liberia.
It was on the way to the Korea/Japan 2002 World Cup. Nigeria, Ghana, Sudan, Liberia and Sierra Leone were drawn in the same qualifying group. Weah was bent on making a World Cup debut and went all out to achieve that ambition.
He was the captain, financier and influencer. The Liberian had admirers all over the world. In 1995, FIFA chose him as Player of the Year, the first and so far, only African to wear that laurel.Weah was also the best in Europe as well as number one in Africa.
Liberia defeated Ghana 3-1in Accra on January 28, 2001. It was the first time the Black Stars would lose at home to Lone Star. Weah and his gang looked unstoppable. They had beaten Nigeria 2-1 in Monrovia thanks to Christopher Wreh's brace which diminished Nwankwo Kanu's 36th minute equaliser.
The Super Eagles looked hopeless as the qualifiers progressed. They held Black Stars, full of local players, to a barren draw and were beaten 1-0 by Leone Stars of Sierra Leone in Freetown. One unconfirmed account said Ivorian referee, Sharaf Aboubacar, who understood Yoruba confided in a few friends that he did not see the Nigerian team qualifying from the group because the players did not live up to their big names.
This was the situation when Aikhomu appeared. Weah and Liberia led the group and the world followed them. Many were eager to see a tree make a forest like Diego Maradona did with Argentina in 1986. Then one reporter described the Argies as Maradona and his 10 robots.
On a certain day in 2001, I was invited by Shell Petroleum Development Company (SPDC) to join what was known as Shell Nigeria Academicals on a trip to Accra. The school boys were billed to face their Ghanaian counterparts sponsored by Volta Aluminium Company (VALCO).
That international competition was revived by Chief Segun Odegbami and my invitation was facilitated by Dr. Okey Ekeocha who had joined the oil giants from journalism. It was a success as players like Segun Opabunmi who played at the 2002 Mundial, Ambrose Vanzekin, a Beijing 2008 Olympics silver medalist and Chibuzor Ozurumba, CAF Champions League winner with Enyimba in 2004 emerged from there.
At the Shell Terminal of the Murtala International Airport, I was pleasantly surprised to see Adm. Aikhomu. There was also sports minister, Ishaya Mark Aku, a complete gentleman.Just seven of us boarded the Shell jet to the Kotoka Airport, Accra.
Aikhomu later went to town to see President John Kuffour at Osu Castle. I believed it was a courtesy visit since the Ghanaian leader was as good as the Nigerian Admiral in soccer politics. Kuffour had been Chairman of Asante Kotoko football club, Kumasi.
VALCO hosted banquet at La Palm Royal Beach Hotel, Accra. I walked up to Aikhomu with my colleague, Patrick Omorodion. I wanted to know how he felt about Eagles' slim chance of qualifying for the World Cup.
Aikhomu did not hide his disappointment but assured that it was impossible for him to sit down in Lagos and watch the national team get kicked out when football was our powerful instrument of national unity.
He said: " I am not happy. You are not either. Nigerians are not happy. You don't expect me to stay back in Lagos while the Super Eagles struggle to win matches. We cannot bear the pain of missing the World Cup."
It was later that I put two and two together. When I watched the Ghana VALCO versus Shell Nigeria match which Nigeria won, fans at the Accra Stadium were impressed. They wanted to know why Super Eagles could not perform like the school boys.
One fan said he was so disappointed that when the Nigerian senior team played their Ghanaian counterparts at the same stadium earlier, the so called superstars could not spring correct passes. And the hosts presented a bunch of home based players.
There were talks of Weah using incentives to soften the opposition. The Liberian denied it and even threatened to go to court. Black Stars coach, Fred Osam Duodu, raised that issue in Monrovia.
Apparently, Aikhomu went to remind Kuffour of the close ties between Ghana and Nigeria. He wanted the Black Stars to fight like real men in their remaining matches especially in the return leg against Liberia in Monrovia.
A Ghanaian, Pius Quist, once headed the Nigerian Football Association. He played for Nigeria against Ghana in 1938. His younger brother, Alex and friend Francis Mensah also featured for Nigeria.
Kwao Sagoe was Chairman of Nigerian Lawn Tennis Association. Col. Evaristus Armah did not only head the Nigerian Golf Association, he commanded One Infantry Brigade, Enugu in 1973. John Kwamina Tandoh, first President of the West African Football Union (WAFU) was also Vice Chairman of the Nigerian Football Association.
After discussing with Kuffour,Aikhomu faced the Eagles. Coach Jo Bonfrere was sacked, Shaibu Amodu took over. When Liberia came to Port Harcourt, Weah got no breather. Joseph Yobo, Eric Ejiofor, Ifeanyi Udeze and Justice Christopher were ready to die.
READ ALSO: Nnamdi Kanu: Court Fixes New Date To Resume Trial
The Liberian captain was demobilised. Frustrated, he turned to kick boxing and jui jitsu. Nigeria won 2-0, thanks to Victor Agali and Nwankwo Kanu.
The worst was to come in Monrovia. Ghana seemed to have woken up for Nigeria. Coach Osam Duodu noticed some moves to influence the Black Stars. They refused. The Lone Star lost 1-2 before a crowd of 35, 000, the largest in the group.
Kelvin Sebwe, who got Liberia's equaliser knew it was all over. "It brings back everything about the game we lost to Ghana, we are reliving the whole thing. It could be that throughout our careers or maybe our whole lives, we feel we were denied going to the World Cup because of that game in Monrovia", Sebwe said much later after the Eagles topped the group.
Aikhomu's diplomacy and wisdom worked. Sudan who lost 3-0 in Nigeria took the Eagles to the Al- Merriekh Stadium, Omdurman. Kick-off was 4pm. Haruna Ilerika saw it as death sentence since nearly all members of the Nigerian team would fly in from cold Europe to play in 40 degrees hot weather. FIFA moved the the game to 8pm.
Eagles were super. They hammered Sudan 4-0. Jay Jay Okocha began the dance in the 40th minute. Yakubu Aiyegbeni scored twice before Julius Aghahowa completed the drubbing.
In the last group game, Nigeria needed outright victory over Ghana. Superstars of the Black Stars stayed away since there was nothing to lose. The Eagles had a smooth ride, winning 3-0 to lead the group with 16 points from eight matches. Liberia followed with 15. Ghana finished fourth with 11 points, one point below Sudan.
Rivers State governor, Dr. Peter Odili, was so excited. He showered 75,000 dollars on the Eagles for qualifying for the World Cup. One of his aides reminded him that since it was celebrations galore at dinner, it would be nice to also remember his Ghanaian guests. The Black Stars got 25,000 dollars.
As a bad loser, Weah accused Nigeria of bribing Ghana. Osam Duodu fired back that his bonus if the Black Stars won,was 1,500 dollars while 2,000 was due the players. It would be stupid for them to prefer 800 dollars each from Odili to their bonus. FIFA threw out Weah's allegations.
The Nigerian government was happy with Ghana for not collecting money to lose to Liberia in Monrovia.
In 2002, the Federal government donated brand new Peugeot cars to the Ghana Police Service. A 13- million – dollar interest free loan was also approved.
Aikhomu renamed the Green Eagles. They became Super Eagles in 1988 after Mauritanian referee, Idrissa Sarr, denied them gold at the African Nations Cup in Morocco.