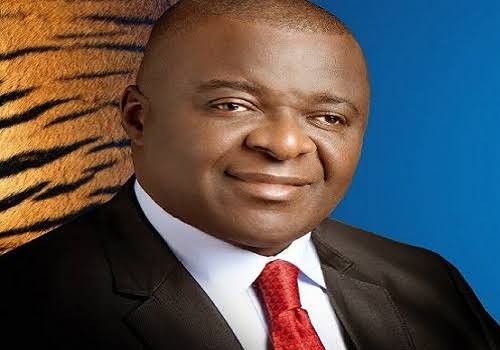 Sen. Annie Okonkwo, who represented Anambra Central Senatorial District in the National Assembly, has died.
Annie, who was said to be recovering from an ailment, died on Wednesday, a few weeks after celebrating his 63rd birthday.
He was a member of the sixth National Assembly from 2007-2011.
No official statement has been issued by his family.
The News Agency of Nigeria (NAN) reports that the death of Okonkwo, a great businessman, has thrown the people of his Community, Ojoto, in Idemili South Local Government Area, into mourning.
Mr. Tony Uche, a politician and Community leader at Ojoto, told NAN that the death of Okonkwo was a huge shock to the people of Ojoto and the entire Idemili Area.
Uche described the deceased as a worthy son and philanthropist of repute who touched many lives while he lived.
READ ALSO: Messi Heading For Inter Miami In MLS After PSG Exit
According to him, "yes it is true, Ojoto is in deep mourning. The death is a huge shock like a thunderbolt to the town.
"It's most tragic and unfortunate. We have lost a great Iroko and Ojoto is grieving.
"We are in rude shock. We wish it was not true because Agunechemba, like we call him, was recently in Ojoto where he participated actively for his son's campaigns.
"During and after the elections, he socialised freely and attended many functions," he said.
He was billed to grace the inauguration of his son, Uchenna-Harris Okonkwo, as House of Representatives member for Idemili North and South Federal Constituency, Anambra. (NAN)