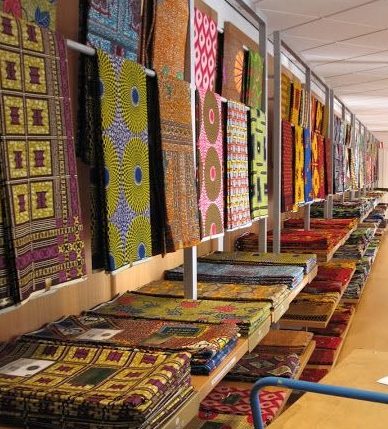 Do you remember when opting for Swiss laces and the likes was a sign of affluence? Fast forward to present day, the Ankara prints have steadily gained popularity and it's not losing momentum any time soon. From Stella Jean making iconic pieces worn by Beyoncé, Dpiper Twins (Ghanaian-Americans) revolutionizing the way African prints are seen internationally and even Kye the girl who went viral two years ago for wearing an Ankara print dress to prom and numerous others, the Ankara has become part of mainstream fashion!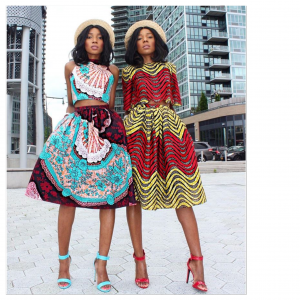 Yemi Alade, our own home grown artiste, recently on her US tour showcased various ways to wear the Ankara as well and that was quite exciting to see! In any case, the "Mama Africa " crooner is well at home, wearing African prints, which suit her like a second skin. Jidenna, Nigerian-American has also been sampling Ankara into his 'classic man' look on his on-going LLTC tour in the US and doing such an amazing job showcasing the culture!
What has been done with it? It is not just the many ways it can be worn, flooding the markets currently are Ankara jewelry, slippers and sneakers, bags, etc. Old prints are being made into silk materials as well, basically the possibilities are endless. What makes it even more exciting is that it is quite affordable, granted there are different grades/qualities but with a good tailor or seamstress and a nice style you can come out looking like a million dollars.
@ritaandnathan
Just how versatile is this material? The Ankara infused Jumpsuit – With a plain material usually a colour reflected in the Ankara pattern you want to use. Depending on your style, a few strategic Ankara placing and you have an amazing ready to wear piece.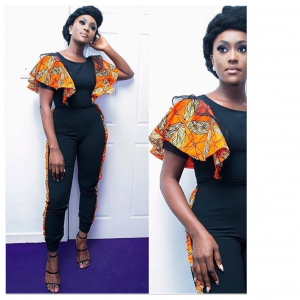 The bedazzled Ankara – Some Ankara prints come already bedazzled with stones but those tend to be a bit more expensive. With an added cost you can get a tailor to do the bedazzling on a regular print or if you trust your DIY skills, have a go at it. No one will know the difference (if you do a good enough job that is ) and the results? A very elegant regal look!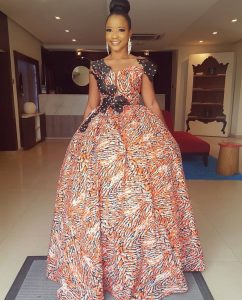 Read also: Chris Brown opens up about relationship with Rihanna: 'I felt like a f***ing monster'
Denkara – The phrase is coined from denim and Ankara and made popular by Inidara as well as others. As it goes it's simply denim with Ankara patches for a cool, casual and edgy look. Again if your sewing skills and DIY (Do-It-Yourself) game is on point, get an old pair of jeans, some left over Ankara from the last time you made a dress, the more patterns the better, and go to town. For this look there are no rules, you can't go wrong. Want to stand out even more? Cut out the denim belt hooks and make Ankara hooks for your jeans as well.
There is so much you can do with regards to wearing it in addition to the regular basic styles. For other Ankara items, you will have to look out for those and buy them for the young entrepreneurs changing the game in this regard.
The Ankara revolution is here to stay and we are all for it! Are you? What better way to show your culture than through what you wear? Next time you go on that trip abroad, go with an Ankara denim or two, get< your Ankara flip flops and be proudly African! Like we say – Africa to the World!