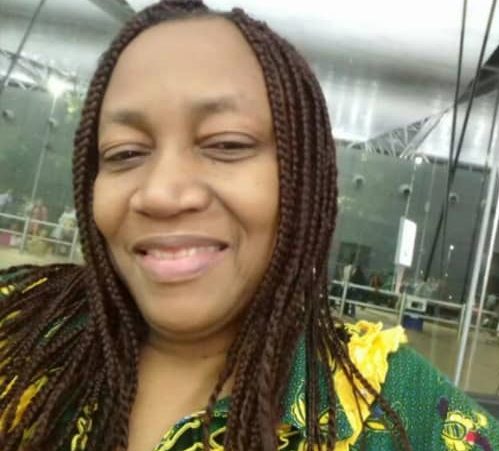 These are very trying times for Nigerian women.
It has become a frightful season of anomy, with many females, living in trepidation, over the unprecedented barrage of attacks and threats against their lives, both in private and public settings.
For Monica Okenye, a petty trader in Abagana town, in Njikoka Local Government Area(LGA) of Anambra State, life has become very dreary, due to fear of being physically molested, both in public and personal settings.
Undoubtedly, violence against women has reached a tipping point in this country, with the upsurge of rape cases in several places.
These atrocities have sparked widespread rage and protests, across several cities.
Some experts attribute these absurdities to behavioural disorders, drug dependence, as well as lockdowns and socio-cum-economic stress, arising from coronavirus.
Nevertheless, there is no justification for rape, especially defilement and sexual assault by intimate partners, which are not only considered as abominations, in these climes, but universally acknowledged as human rights breaches.
Such infringements are reprehensible and reflect grave moral decadence and societal degeneracy, requiring stiffer laws.
The recent murder and rape of Miss Uwa Omozuwa, a first year student of University of Benin, Edo state in a church, has ignited, both national and international outrage and demand for more stringent laws against such vicious practices.
Sadly Uwa, like many others may never get justice, because of the nation's convoluted legal structure, as well as religious and cultural norms, that tend to suppress rights of women.
In many cases, police and judicial officials, have been accused of shielding rapists, while vilifying victims.
Amnesty International said 'rising cases of rape across Nigeria is a result of the failure of law enforcement to ensure that rapists face justice. We are deeply concerned that perpetrators of rape in Nigeria invariably escape punishment.'
Former United Nations (UN) Secretary General, Dr. Ban Ki-moon noted that 'in no other area is our collective failure to ensure effective protection for civilians more apparent, and by its very nature more shameful, than in terms of the masses of women and girls, but also boys and men, whose lives are destroyed each year by sexual violence perpetrated in conflict.'
Similarly, International Committee of the Red Cross argued that 'rape and other forms of sexual violence that amount to serious violations of international humanitarian law entail individual criminal responsibility and must be prosecuted.'
'All States are obliged to criminalize these violations under domestic law, and to effectively investigate and prosecute any instance of sexual violence, ' it stressed.
Other forms of abuses confronting women folk include intimate partner violence, non-partner sexual assault, Female Genital Mutilation(FGM), exploitation, child abuse, female infanticide and child marriage.
These were highlighted in the 2018 'World Bank Report on Gender-based Violence(GBV) in Nigeria.'
The report tagged 'Nigeria GBV Risk Portfolio Report,' said in 'Nigeria, like in other jurisdictions, GBV remains a challenge that significantly constrains women's autonomy and opportunities.'
It cited the 2013 Nigeria Demographic Health Survey (NDHS) which showed that '28 percent of women in Nigeria, aged 15–49, have experienced some form of physical or sexual violence, while 11 percent had experienced physical violence within the 12 months, prior to the survey.'
READ ALSO: The Imperative For Massive Investments In Health Care Amidst COVID-19
'Almost 45 percent of the women who had experienced violence never sought help or told anyone about the incident. The harmful practices of child marriage and female genital mutilation are also prevalent across the country.'
'Trafficking in women and children is endemic in Edo State. Conflict in Nigeria's North East geopolitical zone has further contributed to a steep rise in violence targeted against women and children by Boko Haram. Women are increasingly being used as instruments of war, for example, as suicide bombers or through forced marriage.'
Sadly these heinous crimes have become more prevalent, worsened by the coronavirus pandemic.
In most traditional communities, women bear a disproportionate burden of care-giving and financial responsibilities.
These concerns were raised again, at last Friday's virtual press briefing by the World Health Organization(WHO).
The agency's Director-General, Dr. Tedros Ghebreyesus, said despite the recent drop, in some regions, COVID-19 was escalating globally.
This upsurge and limitations, according to him reflect deep-seated fault-lines across the world, requiring national unity and global solidarity.
His words: 'We live in a divided world and we need unity in order to combat the health crises.'
'As the pandemic accelerates in low- and middle-income countries, WHO is especially concerned about its impact on people who already struggle to access health services, often women, children and adolescents. The indirect effects of COVID-19 on these groups may be greater than the number of deaths, due to the virus itself.'
Indeed, the pandemic has overwhelmed health systems in Nigeria and developing nations, as 'women also have a heightened risk of dying from complications of pregnancy and childbirth.'
These risks, were also emphasized by other guest panelists, namely Natalia Kanem, Executive Director of the United Nations Population Fund(UNFPA), Gabriela Cuevas Barron, President of the Inter-Parliamentary Union, Jayathma Wickramanayake, UN Secretary-General's Envoy on Youth and Mary-Ann Etiebet, Executive Director of Merck for Mothers.
To mitigate these threats, the agency has developed guidance for health facilities and community activities on maintaining essential services, particularly for women, newborns, children and adolescents.
Dr. Ghebreyesus urged governments to improve access to vital services, such as 'providing women and girls with self-injectable contraception, which can greatly reduce the burden of unintended pregnancies.'
In Nigeria, for instance, females need more protection and safety nets, due to escalation of conflicts, terrorism, banditry and armed robberies.
The current health and economic challenges have undoubtedly compounded and increased sex-related atrocities across the country.
Government and all relevant agencies should deploy all necessary mechanisms to end these vices, which dehumanize and destroy females.
The authorities, should go beyond providing palliatives to improve security and enact more stringent legislations against these untenable misdeeds, in order to avert further devastation and molestation of citizens.
Additionally, the nation needs to intensify measures to combat increasing cases of substance abuse, particularly, among youths, including, dependence on tobacco, alcohol and narcotics, which are active enablers in most aggressive infractions and violent crimes.
The current rage against rape and violence is a desperate demand for justice and equity for women and girls.
These abominable and lawless deeds should be stopped and urgently too, with appropriate and holistic strategies.
*Ojukwu is a journalist and Hubert Humphrey Fellow. Send feedback to [email protected]