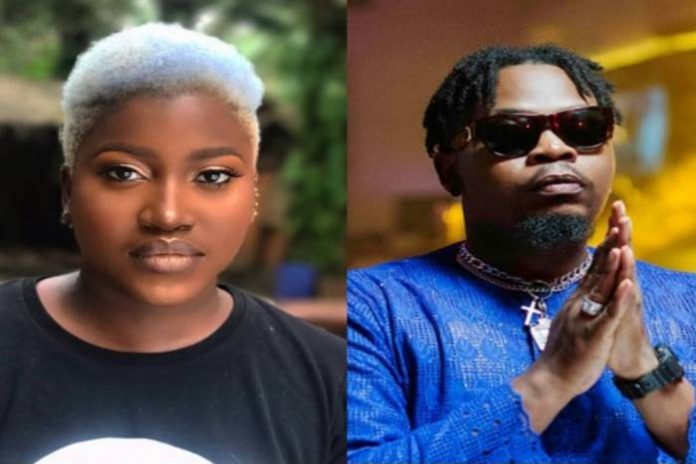 Former YBNL signee Temmie Ovwasa has accused her ex-boss, Olamide Baddo of disloyalty to his wife and kids. 
In a lengthy Instagram story outburst, she alleged that Olamide was in a love connection with a 19-year-old Ajayi Crowther University student.
Temmie also accused him of putting her in a compromising position by involving her in his affairs with the young student and On-Air-Personality, Maria Okan.
Reports in 2019 speculated Maria's pregnancy with a possibility of Olamide's involvement, though neither party confirmed the paternity claims.
Temmie wrote: "First time I went to Lagos, I went with my older male cousin. He had more sense than me so of course he was asking questions, Olamide told me he preferred that he shouldn't come back with me.
"In my naivety I told him not to come back with me. You did the same thing when Lyta's dad was asking questions, if your intentions aren't sinister why do you have a problem with older, more experienced people being part of your artist's lives? Your underaged artists with underdeveloped prefrontal cortexes, If you have pure intentions why did you need us to be alone?
"The same contract that you did not honor? You stopped honoring the contract 2 years before you told me it was over and the contract had not even expired!!!!! I would be minding my business in the room and your wife would be coming to ask me about the girls you're cheating with.
"There was a 19 year old girl from Ajayi Crowther university that I met at your place, I was ignorant of and I just thought she was friend to you so I followed her on IG, only for your wife to start grilling me and asking questions when she found out you were cheating with that girl! How that one take be my business!!!" (The Nation)