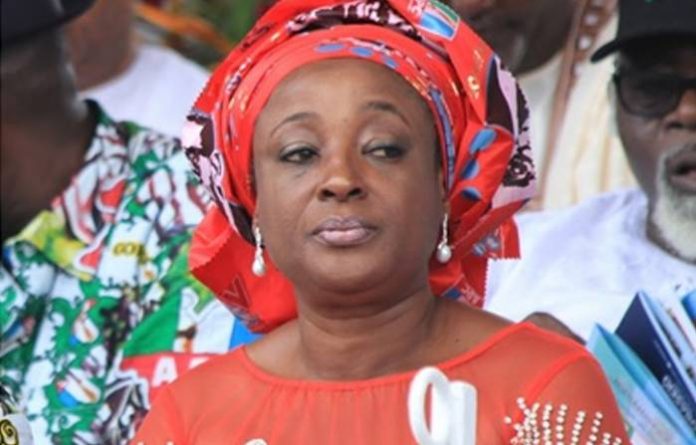 Mrs Betsy Obaseki, wife of the governor of Edo State, Senator Stella Omu and Iyom Josephine Anenih, both PDP Board of Trustees (BoT) members, have described Gov. Godwin Obaseki as a treasure that must be preserved at all cost.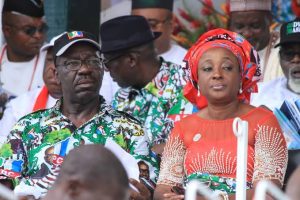 The three notable PDP women, who made the assertions while inaugurating the women's wing of the PDP Edo State Campaign Council, said Obaseki had demonstrated that politics was for the development of both human and infrastructure.
Mrs. Obaseki said it was high time politicians saw politics as an opportunity to add value to the lives of the people to enhance their standard of living, rather than a means to exploit for self enrichment.
The wife of the governor of Edo urged women to rise up as things had become different and politics in Nigeria was changing.
She said in the midst of women she was not just interested in politics, rather her interest was on how politics would deliver to Nigerians the results desired from politics.
READ ALSO: Obaseki's Wife Appeals To Politicians To Put People's Interest First
"Some People play politics for their personal gains, they think only of their stomachs, only of themselves. Politics is changing in Nigeria whether we like it or not.
"The decent and patriotic ones are more in numbers. Those supporting good governance and this government are more in number, they just happen to be decent."
She said Edo PDP Women Wing Campaign Council was created by the governor, Godwin Obaseki ahead of the September 19 governorship election in Edo State.
Mrs Obaseki said the inauguration of the women wing of the PDP campaign council was another first in Edo State for which PDP was known, adding that the women campaign council would create a platform for the women wing of the party to mobilise Edo women for the September 19 election.
Senator Omu and former Minister of Women Affairs, Iyom Josephine Anenih, who also addressed the inaugural session, stressed the sterling qualities of Obaseki and why Edo people must give him their votes.