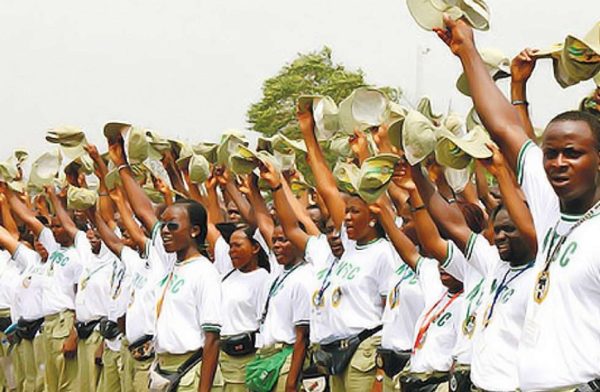 Blessing Nwapa, the Batch A Stream I female youth corps member in Nasarawa State kidnapped on Friday has regained her freedom.
Nwapa who was kidnapped on her way from the bank in company of some other corps members regained her freed on Sunday.
She is from Abia State.
The Coordinator, National Youth Service Corps (NYSC) in Nasarawa State, Hajiya Zainab Isah, confirmed Nwapa's release while speaking with journalists.
Her words: "She was kidnapped on Friday on her way from the bank in company of some other corps members.
"They were robbed and after that she was picked up and taken away. She was the only female among them that day."
She said it took the combine efforts of the NYSC, state government, traditional rulers and security agencies to effect her release.
"Governor Tanko Al-Makura played a vital role in securing the release of the corps member through the Osu Ojiri whom he communicated with because it happened in his domain.
"The governor directed the Commissioner of Police to ensure that the corps member was unhurt and untouched.
"I want to thank the governor for the fatherly role he played in securing the freedom of the corps member.
"I also thank the Osu Ojiri of Undege Mbeki, all the security agencies and even the vigilante in the community. I just want to thank everybody for the vital roles they played.
"I also thank the Director-General of NYSC, Brig. Gen. Sule Kazaure. He also played an important role. He gave me the moral support," she said.
She denied reports that she was raped by her kidnappers.
She said she had gone through all necessary medical investigations at Federal Medical Centre in Keffi and was certified as not been tampered with.
"The corp member was never raped. I have visited the hospital with her and have the result proving that she is medically okay.
"So, I want to dispel that rumour that she was raped. Most importantly, the corps member has used her own mouth to say she was not raped.
"Yes she was beaten but never raped because at the time she was kidnapped, she was bleeding heavily.
"So, when they saw that she was menstruating, they didn't want her again and started beating her. I can authoritatively tell you she was rescued unhurt," she said.
Idrisu Kennedy, the spokesman of the Police Command in the state, who confirmed her rescue said steps were being taken to arrest the kidnappers and bring them to justice.