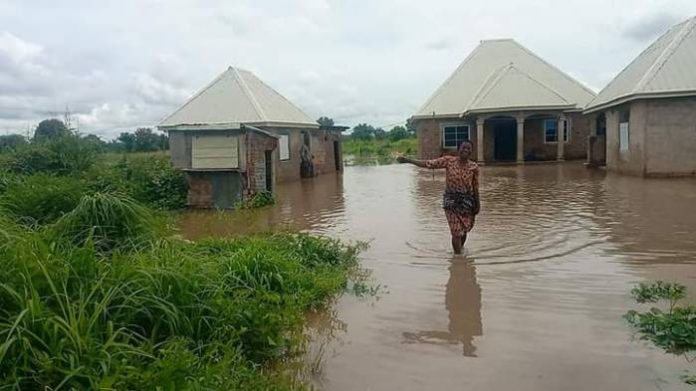 The Commissioner for Environment and Water Resources in Benue state, Dr. Godwin Oyiwona, disclosed that Makurdi, the state capital, is under threat of flood except something is done to arrest the situation.
The Commissioner stated this when went round Makurdi to inspect already flooded areas.
Mr. Oyiwona noted with displeasure that some resident are in the habit of dumping refuse in the water channels saying in addition to global climate change, they were responsible for flood in the state.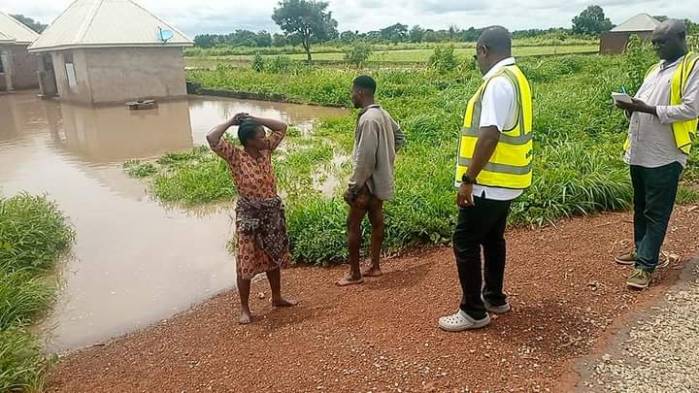 According to him, as at Sunday evening, the flood gauge in the state rose to 9.5 meters, an indication, which he said puts Makurdi under flood threat.
"In 2012, the river over flew it's banks when the level rose to 12m on the guage. As at 6.00pm last night, Sunday, the flood rose to a level of 9.5m on the seasonal flood guage on river Benue.
As part of measures to mitigate the impact of emerging devastating flood in Makurdi and its environs, he said state government will amend it's sanitation law to make provision for more punitive punishment for offenders.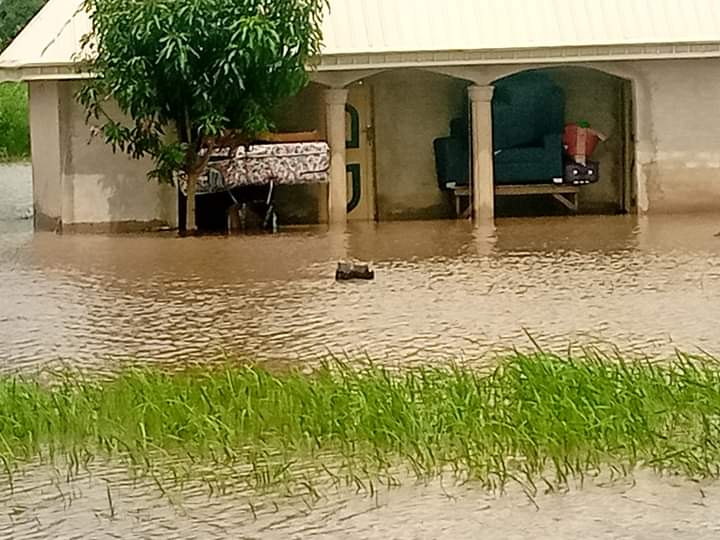 He stated that when the law is amended, it would create room for jail sentence or ensure that anyone caught disposing waste in a drainage pays substantial amount as fine.
He said his ministry would liaise with that of Lands and the state Urban Development Board with a view to addressing cases of indiscriminate building on water channels.
Oyiwona however maintained that in the interim, the ministry would continue to clean up major drainages within the metropolis in addition to educating residents on basic environmental sanitation.
READ ALSO: BBNaija: Amaka Evicted As Biggie Introduces New Eviction Twist
He also said "The State Ministry of Water Resources and Environment will continue to desilt canals and discourage Benue people from dumping refuse on drainage channels while Urban Development Board is keen on demolishing illegal structures built on waterways."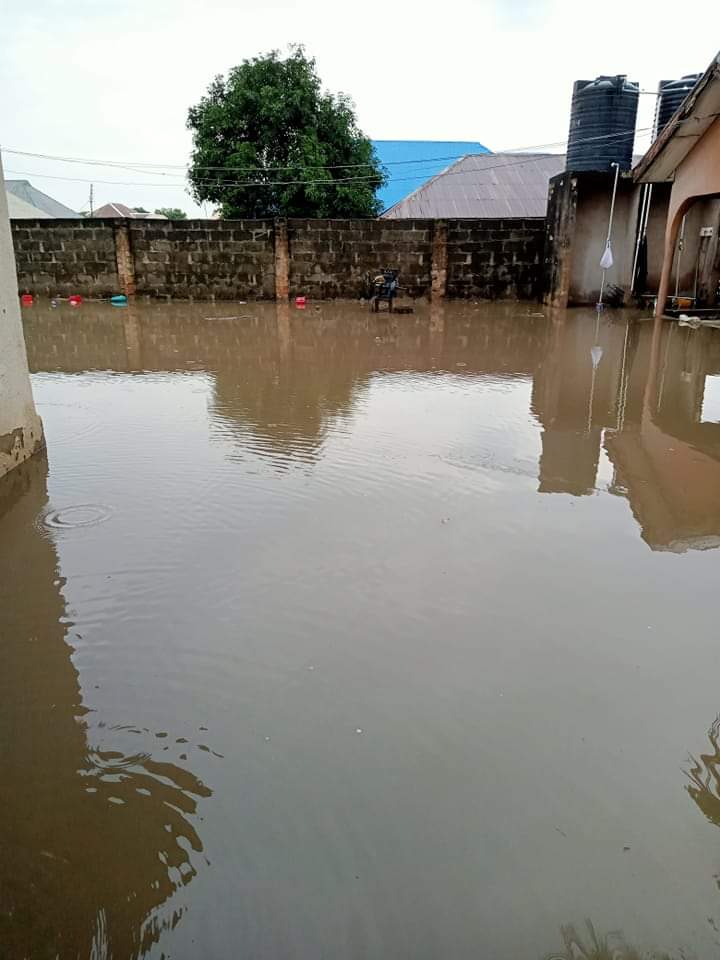 During the inspection, the Next Edition observed that most drainages in Makurdi, particularly, around High-Level, Wurukum, David Mark bye-pass, Wadata and and others, were dotted with indiscriminate refuse dumping.
It was also observed that most houses and farmlands were flooded as a result of heavy rain fall.
A resident of Achusa, Mr Henry Iorkyase, lamented that the flood, which he described as devastating, comes every year as soon as the rain falls heavily. He called on residents to observe sanitation rules just as he urged government yo proved necessary development infrastructure s to mitigate the flood.
Another residents, Mrs Joy Anyagwa of Achusa village said when it rains heavily, they avoid going anywhere because the road is flooded.
She also called on the state government to provide drainages in her area to avoid flooding of their houses.
The commissioner visited Agboul village, an extension of Wadata and Mobile Baracks along Naka road among other locations in Makurdi which were flooded due to heavy rainfall.