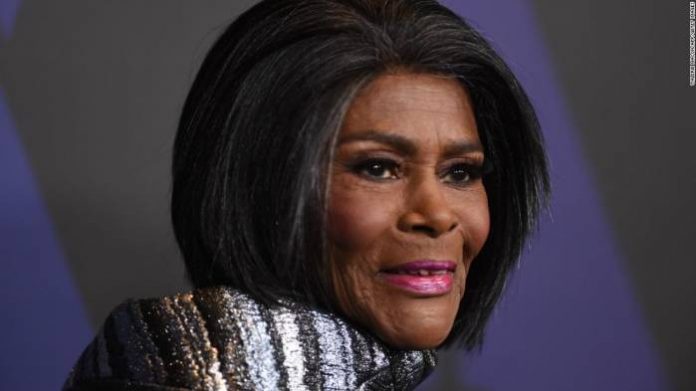 The death of renowned actress Cicely Tyson Thursday drew an outpouring of emotional tributes from Hollywood and far beyond.
The actress and cherished icon, who was first Oscar-nominated for 1972's "Sounder" and 45 years later was honored with an honorary golden statuette for her body of work, died Thursday at age 96, her manager Larry Thompson confirmed according to a report by USA Today.
With heavy heart, the family of Miss Cicely Tyson announces her peaceful transition this afternoon. At this time, please allow the family their privacy.
Tyler Perry said the news of Tyson's death brought him to his knees.
He explained that he received the news from Oprah Winfrey while coincidentally watching Tyson's 1974 television film "The Autobiography of Miss Jane Pittman" on a whim.
Perry opened up about his close relationship with Tyson, saying she was the "grandmother I never had."
READ ALSO: Singer Adekunle Gold Turns 34
"To think that she lived for 96 years and I got to be a part of the last 16 brings me great joy. She called me son. Well, today your son grieves your loss and will miss our long talks, your laughter from your belly, and your very presence. Always so regal, always so classy, always a lady, always a queen."
Also, Oprah Winfrey posted a long tribute to her on social media, she wrote:
"Of all the times and experiences we shared together, this was one of my favorites: The weekend of the Legends Ball in 2005. The idea for the ball originated because I wanted to celebrate HER, and other remarkable Black women who carved a path and built a bridge for me and generations to follow. What a joy to honor her and feel her receive it! I loved her hat so much, she sent it to me afterwards."