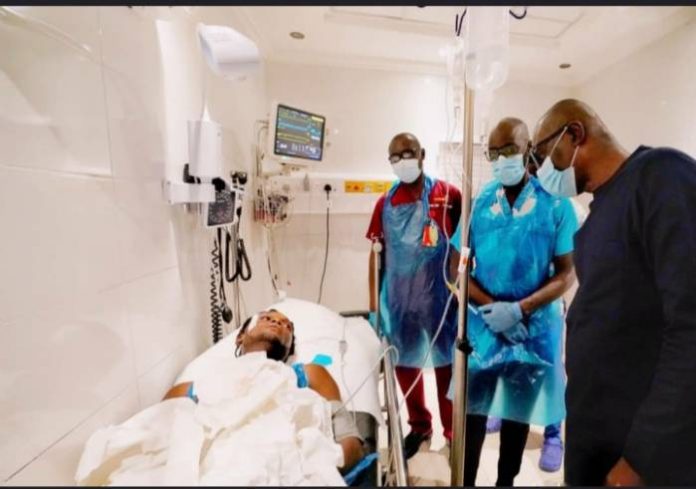 Governor Babajide Sanwo-Olu od Lagos said he will address Lagosians today (October 21), on the killing of innocent youths demanding good governance.
Security operatives on Tuesday night opened fire on unarmed peaceful #EndSARS protesters demanding an end to Police brutality.
The Next Edition reports that the state government had earlier on Tuesday imposed a 24hr curfew on the state to take effect from 9p.m.
However, shortly after 7p.m, soldiers opened fire on the protesters, killing and critically injuring many.
The Next Edition also reports that earlier on Tuesday some individuals had removed the security lights and CCTV at the Toll gate where the protesters had camped in the last few days.
READ ALSO: IGP Deploys Anti-riot Police Officers Nationwide
Reacting to the shooting on his personal Twitter, Sanwo-Olu said: "This is the toughest night of our lives as forces beyond our direct control have moved to make dark notes in our history, but we will face it and come out stronger.
"I've just concluded visits to hospitals with victims of this unfortunate shooting incident at Lekki.
"It has taken me this long to make a statement because I have to prioritize the welfare of the victims of this very sad incident.
"There are currently 10 patients at the Gen Hospital, 11 at Reddington and 4 at Vedic; with mild to moderate levels of injuries while 2 are receiving intensive medical care.
"3 patients have been discharged & we will continue to monitor and ensure all patients get the best care.
"As the Governor of our state, I recognize the buck stops at my table and I will work with the FG to get to the root of this unfortunate incident and stabilise all security operations to protect the lives of our residents.
"I will give a state broadcast in the morning."