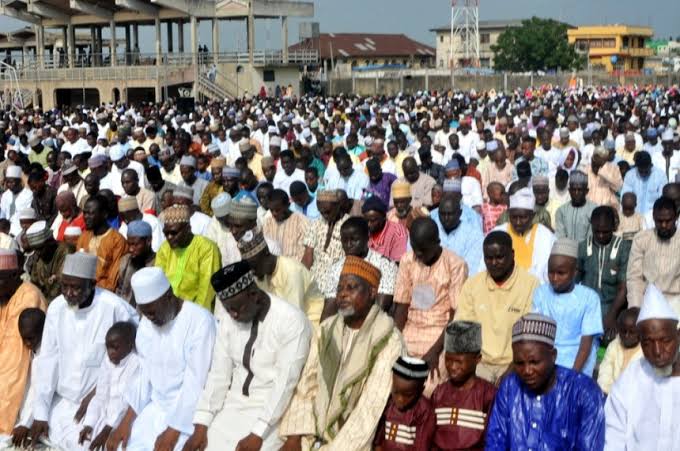 As Muslims in Adamawa State join the rest of the World to mark this year's Eid-el-Fitr, the Chairman of Christian Association Nigeria (CAN), Adamawa State chapter, Rev. Stephen Mamza, has extended his best wishes.
Rev. Mamza who stated this in a press statement he made available to newsmen said he is aware that the month of Ramadan is so central in the Muslim religion and therefore dear to them both at personal and communal levels.
"As the Muslim Community in Adamawa State and their counterparts in other regions of the world complete the month of Ramadan which is marked by fasting, prayer and almsgiving, please accept our warmest greetings and best wishes."
He noted that "During this time you grow spiritually through the experience of God's healing, sharing with the poor and the strengthening of family and friendship bonds.
"We your Christian friends wish to identify with you on this very special occasion of grace and friendship as typified in the greetings, meetings, and, where possible, by sharing in an iftar with you.
READ ALSO: Eid-el-Fitri: Follow The Path Of Spirituality, Peaceful Coexistence, Sanwo-Olu Urges
"Our bonds of unity and togetherness on such special occasions go a long way to foster fraternity between Christians and Muslims which is critically needed in such a polarized world. Informed by this spirit of love and unity Adamawa State Christians specially pray for you and congratulate you as you mark this feast.
"We pray for you our Muslim brothers and sisters for your successful completion of the month of fasting and for a great celebration of the feast of Eid el-Fitr.
Mamza prayed that through the just concluded acts of fasting, prayer and alms-giving "you may find grace and favour in Allah's eyes and may you have a happy and holy celebration.
"On behalf of Christian Association of Nigeria (CAN), Adamawa State Chapter may I extend best wishes to you as you reap the rewards of your fast, religious acts of piety and enjoy the protection of Allah's abiding presence.
"As we together pray for the end of COVID-19, may we also continue to ask Allah for the gift of peace and sincere human solidarity in love for the dignity and good of all in the world," he added.