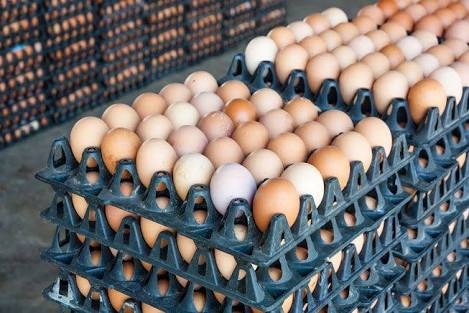 The Consumer Protection Council (CPC) has said that egg is very vital to the development of the human brain.
The Director-General of the organisation Babatunde Irukere, disclosed this in Lagos at an event organised to celebrate the World Egg Day and the official inauguration of the Egg Sellers and Distributors Association of Nigeria.
Irukere, who was  represented by Carmellus Anyanwu, the council's Head of Surveillance and Disbursement, also said that egg played a vital role in the national economy.
He enjoined members the new association to work with poultry farmers and other stakeholders, as egg was a delicate and perishable product, noting that the inauguration of the association was a call to duty.
Also, Irukere expressed the council's readiness to encourage trade associations in Nigeria and urged members to work in line with global best practices.
Speaking at the event, Mrs. Bisi Olufuwa, Director, Public Affairs, Lagos State Ministry of Local Government and Community Affairs, also advised the egg sellers to join hands with the Lagos State Farmers Association and form a cooperative society.
She noted that the state government had assisted business owners to grow their businesses, especially in the area of food security.
"This enterprise is part of agriculture and food production," she said.
Olufuwa explained that World Egg Day was to raise awareness on the benefits of eggs and its nutritional value to human beings.
National President of the newly inaugurated association, Mrs. Olaide Grahams, promised that the association would continue to coordinate, motivate and pursue participation of all involved in the trade with the aim of  increasing egg output as well as its circulation so that it can contribute to the development of the nation.
She said that as parts of activities marking the global campaign of egg consumption, the association had organised seminars and road shows among others, in line with its aims and objectives.
Grahams further promised that the association would seek to eradicate problems associated with egg glut, pricing, create awareness on its importance and design stress-free distribution network for the product.